UK pharmaceutical industry 'unconcerned' about water
Concerns about water consumption in the UK pharmaceutical industry are minimal, according to researchers at the University of Hertfordshire. A small-scale pilot study, carried out by James Jenkins and Scot Oram in the Department of Human & Environmental Sciences, found that because water use is viewed as a comparatively inexpensive resource, compared with energy, investment in water- efficient technologies is undermined.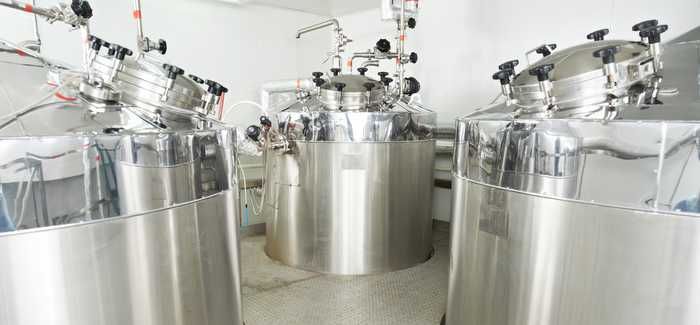 Tank facility for water at a pharmaceutical plant
However, the research, which is published in Water & Environment Journal, also reveals that this attitude sits alongside a largely positive view on the need for increased water efficiency at a global organisational level. It also points to a change in attitude where the cost implications of heating and cooling water are taken into account, the 'energy-water nexus'.
The research points to geographical location of respondents as being a factor in determining the perception of the importance of water use, with the difference between water scarce areas like Australia and the UK being marked.
"In particular, attitudes towards water use, efficiency and re-use have been highlighted as varying between organisations and within them, particularly because of differences in site locations and operations," the researchers say in their paper, Water use attitudes in the UK pharmaceuticals industry.
Relevant personnel from five of the top 10 pharmaceutical companies by market share, in the UK, were interviewed for the study. The qualitative research was based on interviews and comments collated anonymously.