UK government backs British firm's Bahrain water project
The UK government has provided export finance that will allow British firm Bluewater Bio to carry out a £28.6M project to upgrade a wastewater treatment plant in Bahrain.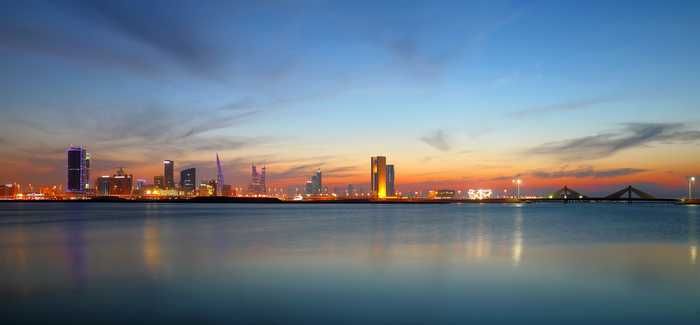 International Trade Secretary Liam Fox has confirmed that a £27.9M loan has been provided by UK Export Finance (UKEF) to Bahrain's Ministry of Works under its direct lending facility. The news comes as water and wastewater specialist Bluewater Bio was awarded the contract for the work, which will to increase the provision of clean water in the Tubli Bay area of the middle eastern country.
The loan follows the chancellor's announcement in the Autumn budget that an additional £2 billion of direct lending support will be made available from UKEF.
International Trade Secretary Dr Liam Fox MP, said: "Bluewater Bio is an innovative company and the continuing demand for its market-leading capabilities shows the value placed on British expertise in the water and wastewater sector across the globe.
"It also shows how UK Export Finance's support ensures innovative businesses like Bluewater can take full advantage of international opportunities as we develop relationships as an independent trading nation."
Fergus Rooksby, Commercial Director of Bluewater Bio, commented: "The UK Government's support, through UK Export Finance, has played an important role in helping us secure this second significant contract for Bluewater Bio in Bahrain.
"Having environmentally friendly technology, backed by UK Government support is a winning formula with our ongoing export expansion plans elsewhere around the world. We are delighted the Government of Bahrain has chosen to work with us again as it is a testament to our technology that will benefit the residents and businesses in the Tubli Bay area."
Simon Martin, HM Ambassador to Bahrain, added: "We welcome this development, which is an excellent example of the positive impact – in this case environmental impact – of British-Bahraini collaboration.  This project has the potential to improve the lives of countless people living, working and investing in the Tubli Bay area.  I am delighted to see UK commercial, technological and financial expertise helping provide a platform for Bahrain and Bahrainis to achieve."