UK 'fastest growing market' for gas-to-grid plants
The UK saw 23 biomethane-to-grid (BtG) connections in 2015, making it the fastest growing market in the world for the technology, it has been revealed.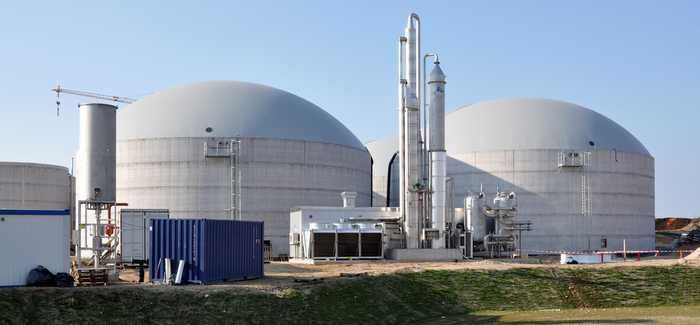 The new connections bring the total number of installed gas-to-grid plants in the UK to 50, almost doubling the figure at the end of 2014.
BtG is the process whereby renewable gas is injected into the UK's gas grid, giving a flexible and efficient source of sustainable energy made from organic material including sewage sludge and food waste. Severn Trent's Minworth WwTW, Northumbrian Water's Howden WwTW and Wessex Water's Avonmouth WwTW are among the wastewater treatment sites to have made successful connections.
CNG Services, the company which made the first commercial connection in 2012 and is responsible for 90% of BtG connections in the UK, welcomed the continued growth in the market.
John Baldwin, CNG Services founder and managing director said: "The growth experienced in 2014 has continued with a total of 47 new projects in the last two years, the highest level of growth of any gas market in the world.
"Biomethane is a highly flexible renewable fuel as it utilises the extensive and valuable UK gas grid to provide energy both for gas central heating and also to fuel supermarket distribution trucks. 
"Companies are appreciating the role that this "green gas" can play in the long term energy future of the UK and, with ongoing government support from DECC, we expect the BtG sector to maintain a high level of project development." 
By mid-2016, when all completed projects are at full capacity, it is expected that there will be around 120 million therms per annum going into to grid, with annual green gas production reaching 3.5 TWh per year. This injection will replace 240,000 tonnes of natural gas that would otherwise have been imported into the country.
Biomethane is also increasingly being used as a fuel for transport, known as Bio-CNG. Wessex Water's subsidiary GenECO has used the gas to fuel vehicles and is in talks with bus companies in Bristol about supplying them with the fuel.