UK falling behind on innovation investment
The UK is lagging well behind countries like Israel, Canada, Singapore and the Netherlands in water technology investment and innovation, according to a report from UK Water Research & Innovation Partnership (UKWRIP) launched at the House of Commons last night (March 11). The required expenditure on water and sewerage to 2050, globally, amounts to £5,180B, the report said.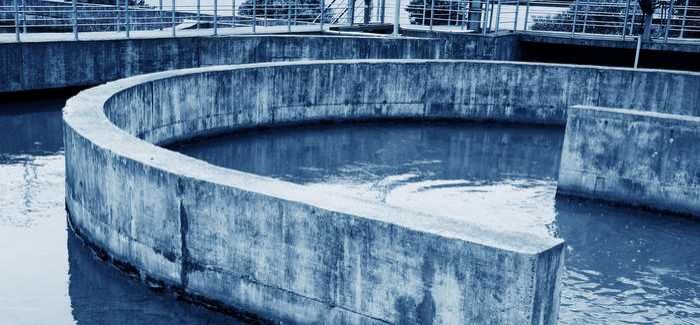 Waste and wastewater treatment, asset management and engineering consultancy services are among the UK's strengths
In the six-year period to 2020, the opportunities in the global market represent more £30B. However, today, the UK's share of the global market in water technology is just £1.5B, or 3%, involving around 15,000 jobs in 400 small and medium-sized enterprises (SMEs).
In his foreword to Tapping the Potential , government chief scientist Sir Mark Walport said: "There are opportunities to expand today's UK global market share in water technology innovation from 3% to at least 10% by 2030, in markets such as wastewater reclamation, smart water, flood security and remote-sensing monitoring systems. This will enable the UK to become an innovation powerhouse in the global water technology sector, driving sustainable growth and creating more small and medium-sized enterprises (SMEs) and jobs in the water technology sector."
UKWRIP said it estimates that "the UK could increase its global market share in water technology innovation to at least 10% (£8.8B), providing 71,000 jobs and involving around 960 SMEs".
To strengthen the UK's global market position, UKWRIP said it is necessary to:
Strengthen UKWRIP to give a coherent, unified voice to the UK water technology sector internationally
Provide independent national testing, validation and demonstration facilities to accelerate collaborative innovation and commercialisation of technologies
Implement a co-ordinated, focused international marketing strategy to  develop a strategic brand built on the UK's unique selling points
Establish an annual international water congress held in the UK
Major market opportunities in water highlighted by the report, including a £50B municipal and industrial market for water engineering and chemical products, growing at 8% per year; a projected £13.8B wastewater reclamation market by 2017; a £9-13B smart water market by 2020 as demand grows for real-time data and a £12-21B potential market for smart flood protection combined with sustainable urban drainage systems (SUDS). Huge opportunities also exist in the fields of energy, food security, ecosystem services and resilience to hazards.
The lack of an overarching research or industrial strategy for water was blamed for the UK's global position, along with a lack of alignment between research and commercial opportunities, the fragmented nature of the industry and disparate national testing and demonstration facilities.
The UK's strengths are thought to include engineering consultancy services, financial consultancy and funding services, flood management, smart water, leakage management, asset management and network and environmental monitoring, mobile data transmission, waste and wastewater treatment, energy recovery from wastewater and water efficiency.
Dr David Lloyd Owen, founder and managing director of Envisager, said: "When you look at areas where water and wastewater innovation are thriving, such as in Singapore, the Netherlands, Israel and Ontario, they are all characterised by strong cooperation between academe, industry and utilities which allows entrepreneurs the best chance of turning beneficial innovations into commercial realities.
"By speeding up the development, trialling and commercialisation processes, these companies become more attractive to investors such as venture capitalists. Another important area is in providing mentoring and marketing support which is tailored across the lab-bench to sales process.
"We have remarkable capabilities in the sector here in the UK. With a suitably supportive framework, could make a real difference worldwide in the coming years and decades."
Mark Lane, consultant at Pinsent Masons LLP, added: "If we can now move forward to implementing the recommendations in the report, we will be taking the first key steps to increasing the UK's share of the global water technology market from its present estimated £1.5 billion to an estimated £8.8 billion by 2030."