UK desalination plant numbers could rise to meet water challenges
Desalination plants could become more common on UK coastlines and estuaries by 2050 as population growth and the effects of climate change places increasing pressure on water supplies, according to the Institution of Chemical Engineers (IChemE).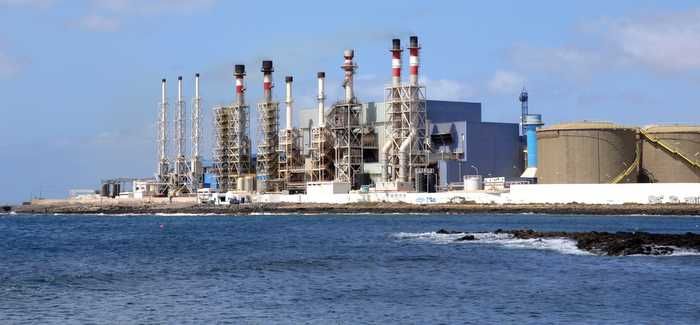 IChemE predicts the number of desalination plants worldwde to more than double
The UK's first municipal desalination plant was opened in Beckton, East London by Thames Water in June 2010. The facility is capable of supplying 150Ml of water daily water, enough to supply 400,000 households.
IChemE is predicting that by 2050 four municipal desalination plants and up to 800 smaller units could be providing water for domestic and business use. Worldwide, there are currently around 13,000 desalination plants in operation or under construction in 150 countries, and IChemE expects a further 18,500 to become operational over the next 37 years.
According to IChemE, changes in technology, combined with major population growth and unpredictable weather patterns caused by climate change are likely to make desalination more viable in the UK.
Andy Furlong, IChemE's director of policy and communication, said: "Some estimates suggest that the UK's population will increase by nearly a quarter (24%) to 77 million by 2050 making it the most populous country in Europe.
"In addition, the UK Environment Agency has already indicated that we need to plan for more extreme weather conditions in the future as our climate changes. Droughts are likely to become a more regular occurrence and have a major impact on industry, agriculture and the general population. In 2012 more than 20 million people were affected by the unusual weather patterns in the UK.
"The situation is likely to become more acute as additional demands are placed on water supply. Although desalination has its critics in the UK, it is one of the potential solutions and more common on mainland Europe where around 10% of the world's desalination plants are located."
"Consequently, IChemE's members will be publishing a white paper in 2014 which will assess all the options for a secure and safe water supply in the UK and internationally."
Martin Currie, a member of IChemE's Water Special Interest Group and water quality and treatment consultant with Aqueum, said: "While improvements are continuously being made to RO membranes making desalination more chemical and energy efficient, some of the most exciting developments in desalination are with breakthrough technologies.  Researchers are currently working to scale-up biomimetic membrane processes employing aquaporin proteins – found in our kidneys – that let water through much more efficiently than conventional membranes."