UK 2050: Water innovation strategy launched
The UK's first water innovation strategy has been published setting a new vision for transformational change through innovation across the UK water sector.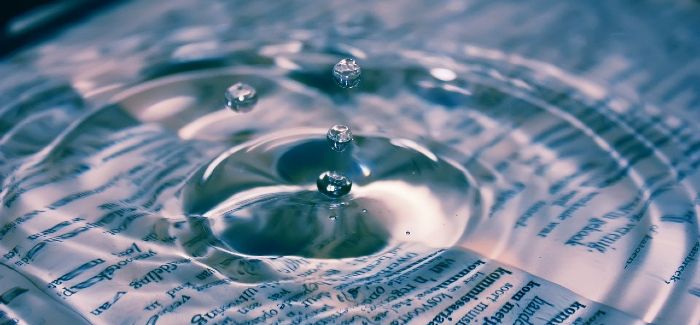 The strategy, which has been developed through extensive engagement and collaboration with more than 150,000 people, will facilitate open collaboration and deliver greater value for customers and the environment.
It will make the industry's approach to innovation more efficient and effective while also helping to ensure that Ofwat's Innovation Fund is targeted at projects that will deliver the most benefit for the sector.  
Built around the delivery of seven key themes and supported by four principles that will underpin how innovation is delivered (see attached), the strategy sets out a clear roadmap to achieving the short, medium and long terms goals of the sector. 
It outlines plans for a "virtually-integrated" Centre of Excellence that will act as a hub for global innovation, providing open and equal access to all interested in contributing to the strategy's objectives.  
The draft strategy was launched in July, having been developed by the 19 UK water companies and facilitated by UKWIR and ARUP. It was co-created over the summer with input from hundreds of stakeholders through open workshops, 121 interviews and a digital campaign called 'fresh thinkers this way' which helped to reach a wider audience beyond the water sector. 
The strategy was distributed to innovation leaders, diversity and inclusion specialists and a small and medium sized enterprise (SME) and entrepreneurial audience within the UK and Europe, in a bid to drive engagement outside the water industry's traditional sphere of influence.
This has led to the strategy being refined and an updated version has now been published which ensures its aspirations are ambitious, whilst deliverable, as well as modifying the its themes to more accurately reflect activities across the water cycle.
UKWIR chief executive Steve Kaye said: "There are some great examples of UK water companies collaborating regionally, nationally and globally. What this strategy does is help to bring the sector's priorities into sharper focus, provide a gateway for those interested in contributing and working with us, and create an enabling environment where together we can do more.
"However, this is only the start of the journey, we now need to galvanise organisations, large and small, to help implement the strategy and deliver its ambitious objectives."
The focus will now turn to implementing the strategy and the proposed Centre of Excellence. The Ofwat innovation funding and competition launches in January 2021 and will see suppliers, partners and water companies bidding for funds to further boost delivery against the strategy.
The final version of the strategy can be downloaded here
The strategy will be officially launched with a webinar to be held on Wednesday 14 October at 10am