Two-thirds of England's bathing waters 'excellent' under new BWD
Almost two-thirds (63.6%) of England's bathing waters have met the new 'excellent' standard under the tougher Bathing Water Directive (BWD), the Department for the Environment, Food and Rural Affairs (Defra) has announced.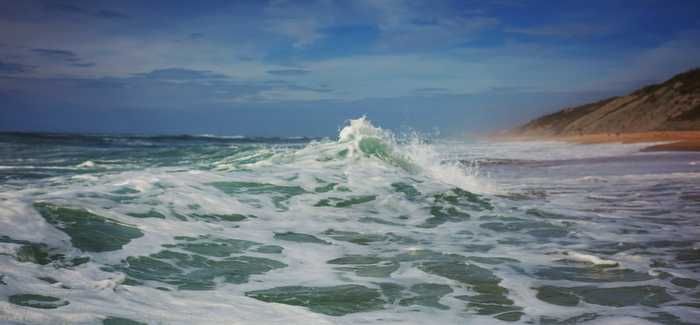 Of the 624 coastal and inland bathing waters in England, 377 were declared excellent, while 595 met at least the minimum quality standard. Only 29 were rated poor.
Environment Minister Rory Stewart said: "Our bathing waters continue to get better, with 97% meeting new, tougher standards. We continue working to further improve the quality of our water, and last year our coast was the cleanest it has ever been.
"Swimming is allowed and all beaches remain open; new EU standards are simply there to advise and inform the public on water quality.
"I want Britain's beaches, seas and lakes to have the cleanest water in the world. We need everyone to help us achieve this – from Government, water companies and councils to local communities."
The 2015 figures are the first time that new, tougher standards have been applied. However, Defra has produced guideline findings over the last three years in preparation for the new standard, which are built in to this year's results. Last year, these predicted that 78.2% of bathing waters would pass the minimum standard. The results for 2015 therefore represent a significant improvement on this, although year-on-year comparisons are difficult because of variations in weather.
Bathing water compliance has improved steadily since 1988, helped by improvements to the sewerage system by water companies. Bathing water conditions are now strongly linked to wet weather because spills from combined sewer overflows (CSOs) occur during heavy rain.
Dr Pete Fox, Director of Land & Water at the Environment Agency, said: "Water quality at beaches is better than any time in living memory, with dramatic improvements having been made over the last few decades. The Environment Agency has led successful work to monitor, investigate and reduce pollution, which has benefited the environment and people with nearly all of England's beaches meeting the new stringent water quality standards.
"The Environment Agency will continue to encourage water companies, local authorities, farmers, and businesses to work together to maintain and improve water quality."
The results are based on samples taken by the Environment Agency over the last four years. Information about each beach is available on the Bathing Water Explorer website.