Two-mile outfall pipe set to be installed under Blackpool beach
A huge outfall pipe measuring over two miles long is to be installed this week in a huge trench under the sea near Blackpool beach.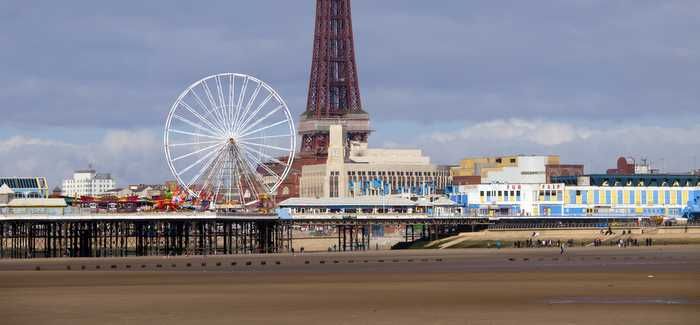 The impressive engineering feat will take place yards off the beach and just across the road from United Utilities' on-going project at Anchorsholme Park, which is part of an overall £200m investment to further improve Blackpool's bathing waters.
The supersize outfall pipe is an important part of UU's work to enhance the sewer network in Blackpool and will be used during periods of heavy rain to pump storm water away from the sewer network.
This will not only help prevent flooding of properties, but with the storm water being pumped so far out into sea, it will help protect bathing waters.
Steve Wong from United Utilities said: "This work will continue our investment in helping to improve the North West coastline, which is not only fantastic for the environment but will mean the cleaner beaches can be enjoyed by all, which is great for the region's health and wellbeing."
Since 2015, engineers from United Utilities have had a presence above and below ground at Anchorsholmes Park.
A new 30-metre deep storm tank, and a new pumping station which will have the capacity to pump 14 tonnes of water per second through the massive new outfall pipes, are both part of the project to help protect Blackpool's Blue Flag beach.
Stephanie Wyatt from LOVEmyBEACH said: "The work taking place here will help improve the quality of the Fylde coasts bathing waters even further. Twenty years ago only 18% of the North West's bathing waters met minimum standards; in 2016 this figure was 100%. Due to fantastic work from United Utilities, and efforts from across the whole community, we're now able to enjoy safer, cleaner bathing waters."
Cllr Fred Jackson, Blackpool Council's Cabinet Member for Environment, said: "The improvement to Blackpool's bathing water quality over the last five years has been phenomenal, resulting in cleaner seas, better conditions for marine wildlife and even a coveted Blue Flag.
"That work has only been possible through partnership work with United Utilities and other partners and this work is another example of the scale of work that is taking place to continue that improvement.
"Improving sea water quality isn't just about giant pipes and new storage tanks though, the public need to do their bit to keep our beaches clean, such as picking up their litter, cleaning up after their dogs, and only putting the rights things down the toilet and drains."
United Utilities will finish the work in 2019 and a completely revamped Anchorsholme Park will be re-opened in 2020, boasting a new bowling club, a café, outdoor seating area, children's playground, sports area with tennis courts and a trim trail.
United Utilities is a partner of LOVEmyBEACH, a campaign which brings together various groups, including the Environment Agency and local authorities, including Blackpool Council, to keep the North West's bathing waters clean.