Tree roots blamed for drain and sewer damage
Tree roots are a significant cause of damage to drains and sewers in the UK and the problem may be set to worsen because of climate change, a report has suggested.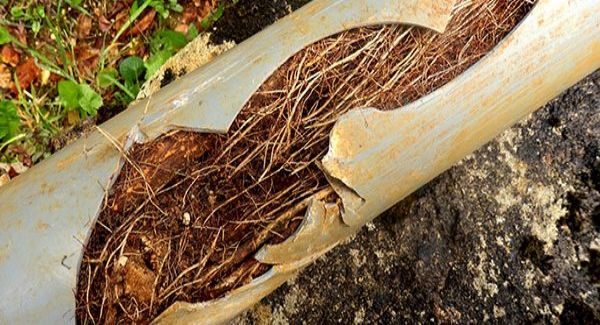 The white paper Drain maintenance – getting to the root of the issue from UKDN Waterflow reveals that tree root ingress causes hundreds of blocks and leaks in drainage systems each year.
The paper highlights findings from Swedish & UK researchers and the Arboricultural Advisory and Information Service (AAIS) which suggest that rather than tree roots directly causing damage to pipes, in the majority of cases, roots only take advantage of previously damaged or vulnerable pipes.
Typically, water spilling from existing cracks attracts nearby tree roots which eventually enter and widen these cracks, creating a bigger problem.
Tree roots can exert a pressure of up to 20 bar per sq. cm, far greater than the 6 bar per sq cm that most rubber seals can resist. While it might take up to 20 years for root ingress to occur, they can eventually break into a pipe by displacing a seal. Meanwhile, if a water pipe is leaking into the ground, tree roots can grow around it to absorb the moisture. This can cause soil drying and subsequent pipe movement, exacerbating cracks and gaps in joints. Additional nutrients and water in pipes encourage rapid growth to the point where the roots can fill the pipe.
Dry conditions can make the problem worse and the paper highlights how utilities in hotter climates, such as California and Australia, have investigated and addressed the issue. Climate change in the UK may therefore exacerbate the problem of tree root ingress in future years.
"With the onset of climate change, better understanding of the risks trees pose for buried water utility assets is vital to asset maintenance" says UKDN Waterflow Director Richard Leigh.
UKDN Waterflow says that it attended 175 jobs involving tree root ingress between January and May 2018 – an average of more than one per day.
The paper suggests a preventative maintenance approach is the best way of tackling the tree root problem, with tactics including:
-Reviewing tree planting plans and avoiding species that have particularly vigorous root systems.
-Carrying out regular CCTV drainage surveys to check for defects and signs of root ingress.
-Mapping drainage systems to support effective SuDS planning and tree planting
- Keeping pipes clean through water jetting.
- Removing tree roots with the most appropriate, cost-effective no-dig method. This may involve high pressure water jetting, electro-mechanical cutting, or robotic cutting.
-Installing glass reinforced plastic liners to create a strong barrier for pipes most at risk.
The UKDN Waterflow white paper Drain maintenance: Getting to the Root of the Issue can be downloaded here.