Top billing for UU in BBC2 documentary series
United Utilities (UU) is to be the subject of a new BBC Two prime-time observational documentary to be aired later this year. BBC Two has commissioned Mentorn Media to make the six 60-minute series Watermen (working title), which will follow UU's 9,000- strong workforce as they ensure that safe, clean water runs to homes 24 hours a day, seven days a week, 365 days a year.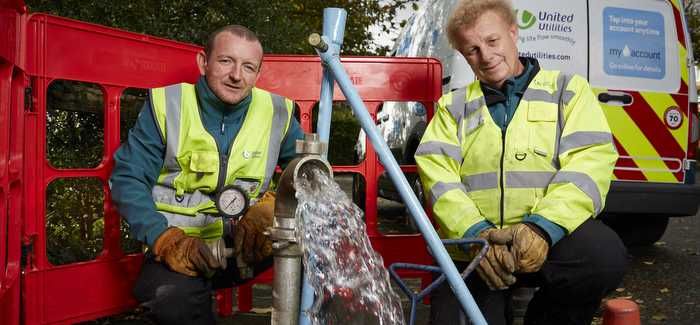 The documentary will follow United Utilities staff, from sewer men to call centre staff
Mentorn has gained "unique access" to United Utilities. From sewer men to call centre staff, the series will shine a light on just what it takes to keep water flowing and what happens each time customers flush toilets, wash their faces or have a drink from the tap
Commissioning editor, Documentaries for BBC One and Two, Maxine Watson, said: "We rarely think about what it takes to bring clean water to every household in the country. This series will hopefully change that as we follow the dedicated cast of characters who take pride in doing the sometimes dirty and filthy jobs essential to bringing us clean and safe water."
Executive producer for Mentorn Media, Hannah Wyatt, added: "Without clean water we couldn't survive. It's easy to think it just falls from the sky and someone collects it but in fact it's a huge and complex operation from customer services to ground-breaking engineering projects. The series will go behind the scenes of this process and meet the unsung heroes who keep our taps flowing."
UU chief executive Steve Mogford commented: "It's been a very new and exciting experience for our people who were filmed at work, and we've enjoyed it hugely. We have some real characters here who are passionate about what we do and I hope viewers will enjoy getting to know us and finding out more about where their water bill goes."
The programme will be pre-sold by Passion Distribution.