Tideway secures £700M EIB funding
Tideway has secured a £700M backing from the European Investment Bank (EIB) for its £4.2bn 'super sewer' under the River Thames, the largest ever loan for water investment worldwide.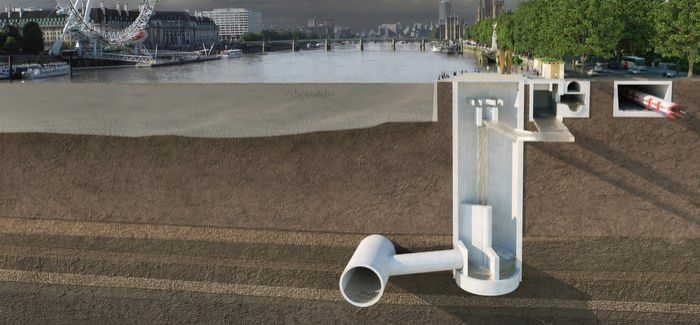 The 35-year long-term loan from the lending institution has been agreed with Tideway – the regulated company set up to design, build, commission and maintain the 25km tunnel in London.
Tideway chief financial officer Mark Corben said: "The EIB's backing for Tideway is an important vote of confidence in us as a company, as we move into the construction phase. This loan covers a significant proportion of the financing we need to raise.
"The innovative, index-linked structure enables us to lock-in financing costs, whilst also matching our funding requirements and profiling debt service, in line with the expected growth in our asset base."
EIB vice president Jonathan Taylor said the loan was the "most significant" support for UK infrastructure since Crossrail.
"This demonstrates the EIB's strong commitment as the largest source of financing for long-term investment in UK water infrastructure since before privatisation and builds on more than £2 billion of support for investment to improve London's water and waste water infrastructure since 1989," he added.
The EIB is the world's largest international public bank and is 16% owned by the UK government. It has provided more than £12.6bn for investment in water and wastewater infrastructure across the UK including expanding reservoirs, reducing leaks and protecting against flooding.
The Thames Tideway Tunnel, in conjunction with the Lee Tunnel – which opened in January – and Thames Water's upgrades to five sewage treatment works on the river, will address the 39 million tonnes of sewage historically discharged every year via the Victorian sewerage network.
Tideway is the trading name of Bazalgette Tunnel Ltd, and is regulated by Ofwat, which awarded its licence in August 2015. Out of the project's total £4.2bn estimated cost, Ofwat has set the regulatory baseline of £3.1bn for Tideway, with the rest being funded by Thames Water.
Tideway's shareholders are Allianz, Amber Infrastructure, Dalmore Capital and DIF, which collectively represent the interests of 1.7 million British pension fund holders.
The Thames Blue Green Economy group last week claimed the tunnel is an "outdated and expensive folly", which is not needed to maintain the Tideway's water quality.
It said integrated water resource management should be implemented instead to deal with those "rare occasions" when London's drainage system cannot cope with storm water run-off.
A version of this story first appeared on Utility Week.