Tideway scoops sustainability award
Tideway, the company delivering the Thames Tideway Tunnel, has been rewarded at the Sustainability Leaders Awards 2019 for its green approach to the use of transport in the project.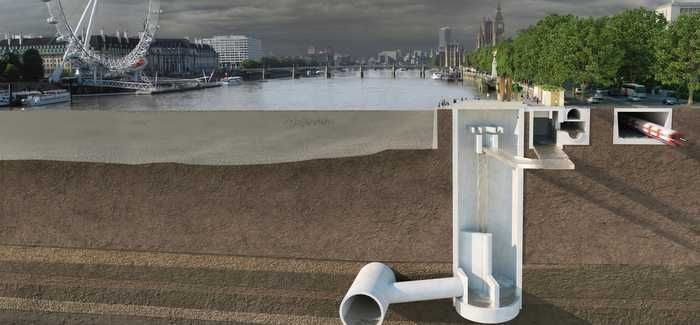 The company took home the Mission Possible: Mobility award at the event this week, which was organised by edie, WWT's sister brand which is focused on corporate sustainability. It beat off rivals in the category including Jaguar Land Rover, UPS and the London Borough of Greenwich.
Central to Tideway's successful entry was its use of river transport to minimise the amount of road traffic required to carry equipment and excavated material.
Original estimates required 506,600 two-way HGV movements, adding significant pressure to London's road network. Through an enhanced river strategy, Tideway was able to reduce that number to 140,000, minimising the impact to the community and the environment and producing significantly less emissions per tonne km than the road equivalent.
At least 4.2 million tonnes of material are being transported by river during the course of the project. The approach required collaborative working with the Port of London Authority and the supply chain, and the procurement of a fleet of tugs and barges.
The Thames Tideway Tunnel is a 25km long 'super sewer' underneath the Thames,
Other winners on the night included the brewer Adnams - which was given the award for sustainable water management - Heathrow Airport, Ikea, Mitsubishi Electric, LandSec and PepsiCo.
The Sustainability Leaders Awards were held on February 6th in London. For more details see: www.edie.net