Thomson appoints Harding as director of water
Tessa Harding has joined Thomson Environmental Consultants as the new director of water.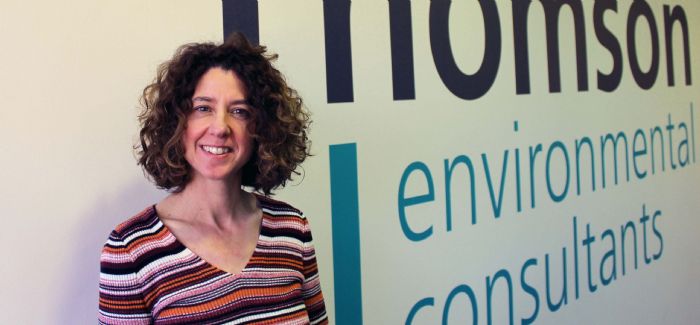 Tessa Harding has joined Thomson Environmental Consultants as the new director of water. 
In addition to Harding, the firm will be recruiting around 40 other new members of staff over the next few months. These roles will be across the wider business as Thomson continues to grow.
Harding joins Thomson from previous roles with AECOM and THA Aquatic and will be leading a team delivering projects that include freshwater, marine and estuarine ecology. She will be picking up the reins on existing projects and clients as well as developing new business in both the freshwater and marine environments.
"This is an exciting time to take on the role at Thomson as water companies gear up for their new asset management programme," Harding said.  "Freshwater ecology surveys and monitoring are an important requirement for water companies, providing baseline information for their water resource management plans and to fulfil statutory obligations under the Water Framework Directive. 
"My priorities will be to strengthen our existing relationships with water companies and their delivery partners as we approach AMP7 and to build business with clients in other industry sectors. I have a great team of aquatic ecologists here already and we'll be looking to build on that in order to expand our services."
Thomson will be showcasing Harding and some of the other impressive women working in a range of specialist roles across Thomson as part of its International Women's Day celebrations in the run-up to 8 March.
Nancy Thomson, CEO of Thomson, said: "This is another exciting year for Thomson as we bring in Tessa, our new director of water and a tranche of new staff across the business. 
"I am delighted to be showcasing the range of exceptional women that we have across Thomson for International Women's Day 2019 and to have them working with us. Across Thomson we have a roughly 50:50 split of males and females with gender never being an issue when we recruit new team members. Everybody is treated equally. 
"Tessa will be joining our senior leadership team and I look forward to working with her as she helps to move the water directorate to the next level."