Think tank calls for levy on overleveraged water firms
CentreForum is urging the government to impose a levy on "highly geared" water companies. The think tank also wants German style earnings stripping rules to prevent all companies from drawing excessive loans with the intention of avoiding tax.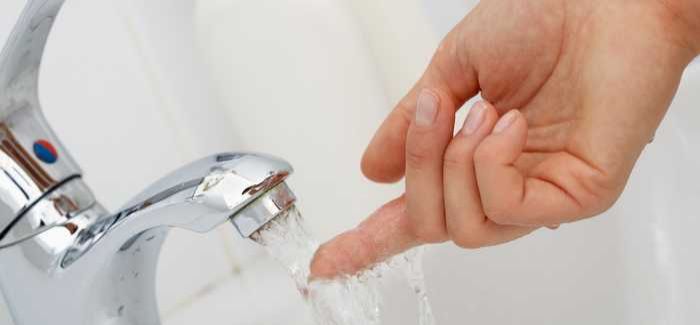 CentreForum said its time to end reckless profiteering in the water sector
In a new report, Money down the drain: getting a better deal for consumers from the water industry, CentreForum said it is time "to end reckless profiteering in the water industry" and get a better deal for consumers.
Backed by former director-general of the water regulator Ofwat, Sir Ian Byatt, the report presents a devastating critique of water companies' financial activities since the turn of the century. It described an opaque, overleveraged and poorly regulated industry that consistently places short-term profit maximisation above the interests of consumers and taxpayers.
The report says that in the drive to deliver profits to shareholders water companies have set up offshore tax avoidance structures and borrowed excessively to the point where they are in danger of becoming too indebted to finance their own infrastructure improvements.
It highlights Thames Water, which has requested taxpayer support for its "super sewer" project despite recording bumper profits over a number of years.
Overleveraging is considered to have had a knock-on effect on consumers. The report said that water bills have crept up partly because debt servicing requirements make it difficult for companies and the regulator to cut prices.
The report also criticised Ofwat. The regulator is said to "have mistakenly overestimated companies' capital costs" when setting price levels. This again has come at the expense of the consumer, the report argues.
The report makes a set of recommendations for the government, Ofwat and Department for Environment, Food and Rural Affairs select committee to implement. In addition to imposing the levy, CentreForum also calls for greater corporate transparency at a time when most English water companies have passed into the hands of private equity funds. It says that Ofwat should impose London Stock Exchange disclosure requirements on non-stock market listed water companies, and require public disclosure of all intermediate holding companies and ultimate controlling companies.
Report author George Turner said: "For years now customers have been paying too much for their water and shareholders have been running off with giant profits. This is unacceptable in an industry which is so fundamental to people's lives and where customers cannot chose their supplier.
"What is worse, excessive profits have come about through a weakening of the financial strength of companies built up over many years of public investment. It is now time for parliament and the regulator to demand better standards from the water industry."
Sir Ian Byatt, who wrote the foreword to the report, said: "This report sets out the issues involved in the financing of investment in the water sector with great clarity, making them accessible to non-expert readers, while providing a set of well thought out suggestions for action both by parliament and the regulator."
CentreForum is an independent, liberal think-tank seeking to develop evidence based policy solutions to the problems facing Britain.