Thames Water unveils historic picture archive
Thames Water has revealed an archive of almost 20,000 images, which chart the development of London's water supply and sewer network in the 19th and 20th centuries.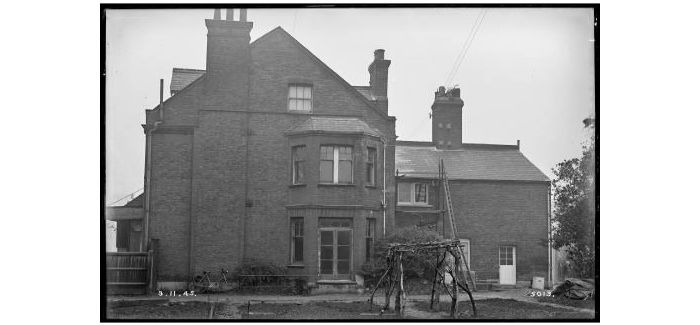 The archive has been created in partnership with the City of London Corporation and the images are now stored at London Metropolitan Archives in Farringdon, alongside Thames Water's extensive collections from London's former water companies.
As part of the project, staff at London Metropolitan Archives repackaged thousands of lantern slides, glass plates and photographic negatives dating back to the 1880s.
The images were ordered and repackaged to professional archival standards which will help preserve them for generations to come.
A total of 19,579 glass slides and transparencies were catalogued in acid-free photon envelopes and boxes to help protect these fragile formats from damage.
They include images of the sewer network during construction, engineers called "flushers" descending in to drains and a boat known as a "sludge vessel" which collected and disposed of waste, as well as "Don't Waste Water" posters from the former Metropolitan Water Board, predecessor to Thames Water.
Many of the images were also digitised by an external contractor and are now available to view online.
They show the development of London's reservoirs in the Lea Valley and west London, historic maps of Clerkenwell showing the location of New River Head, the former offices of Thames Water, tree trunks which were hollowed out and fit together to create pipes to supply water, a navvy foreman from Chingford, members of the Metropolitan Water Board's Fire Service and a young boy with a 23lb pike caught at Stoke Newington reservoir in 1928.
"These images offer a fascinating insight in to how the water industry worked more than 100 years ago," said Thames Water's corporate responsibility manager, Rosemary Waugh.
"They show how the industry has changed but also that we share a lot of the same challenges and methods today.
"We're delighted that, by working with the City of London Corporation, we've been able to preserve these pictures for future generations to enjoy."
The chairman of the City of London Corporation's culture, heritage and libraries committee, Graham Packham, added: "Our partnership with Thames Water has enabled these unique photographic images, dating from the 1880s to the 1970s, to be preserved at London Metropolitan Archives and made accessible online for future generations.
"Not only do they chart the development of London's clean water supply from the New River built in the 17th century, these remarkable images also capture the personalities of the people who worked on the network."
To view the images, visit https://archive.thameswater.co.uk