Thames Water to tackle fatberg in Oxford
Thames Water is preparing to tackle another fatberg, this time in Hollybush Row, Oxford. The fatberg, a congealed mass of fat, wet wipes and other litter wrongly put down drains and toilets, has led to part of the sewer running underneath this busy Oxford road to collapse.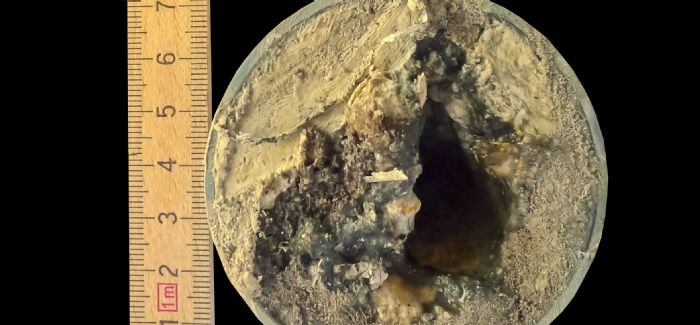 Thames Water spends £12M a year to clear sewer blockages
Engineers at Thames Water need to remove the blockage to reduce the risk of sewage backing up behind the fatberg and flooding nearby homes and business with wastewater.
Work is expected to begin on April 7 and will take two weeks.
Thames Water said residents in Oxford will have to go a long way to beat fellow riverside town Kingston, which had a 15-tonne fatberg removed from a sewer last year.
Anthony Crawford, Thames Water's head of waste networks, said: "We have 108,000km of sewers, and that's a lot of pipe to keep clear. We spend £12 million a year tackling blockages, most of them formed because people have tipped cooking fats down the drain and wet wipes down the loo.
"The sewers serve an important purpose ─ they are not an abyss for household rubbish. Fat goes down the drain easily enough, but when it hits the cold sewers, it hardens into disgusting fatbergs that block pipes."