Suppliers' face rigorous health and safety audits at Thames Water
Suppliers seeking new work with Thames Water will have to be UVDB-registered as well as annually pass Achilles' Verify audit on health and safety. Insisting on Achilles certification for suppliers is the latest step in a ten-year programme of health and safety improvement at Thames Water and comes ahead of the start of the company's £7bn investment programme for 2015-20.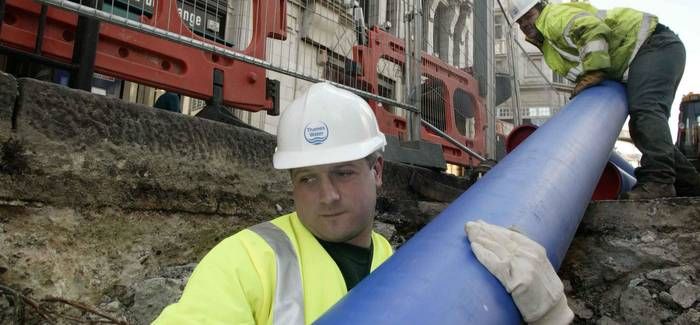 The initiative has halved the number of contractor health and safety incidents since it was launched in August 2013
Thames Water has categorised all supplier activities as negligible, low, medium or high risk. The extent of the audit Achilles is asked to carry out depends on the risk category. 
All new suppliers carrying anything above negligible risk are automatically referred to Achilles for UVDB registration and a Verify check. All existing suppliers carrying anything above negligible risk will be referred on a rolling programme spanning three years. Those businesses already on frameworks with Thames Water will go through the new process when their existing agreements expire.
Keith Taylor, health and safety manager for systems and processes at Thames Water, said: "Improving health and safety has been absolutely central for the company for the past five years; it's a dominant driver from the CEO down. This initiative with Achilles is about raising the bar on health and safety throughout our supply chain, and making sure the suppliers who are on board with us are committed to health and safety the way we are.
"It is already paying dividends: in the 12 months since August 2013 when we initiated the process, reportable contractor health and safety incidents were down 50% on the previous 12-month period."
Gareth Cale, Thames Water master data and procurement support team lead, said: "Having all of our suppliers health and safety assessed by the industry experts is a real step-change. Because we have a category-based approach to risk, we are getting much more depth to our health and safety assurance, and that's a real benefit."
Fareita Udoh, account manager for Achilles UVDB, said: "Thames Water's whole-hearted embrace of Verify sets a benchmark for the water industry. The UK's biggest water company is saying 'we don't just want top health and safety standards ourselves, and we don't just want high achievement from our principal contractors, we want to see them from all of our suppliers'. That approach will help lead to higher health and safety standards for the whole utility community."