Thames Water strengthens governance as part of major review
Thames Water has completed a number of governance improvements as part of a major review of its corporate structure designed to boost transparency for customers and stakeholders.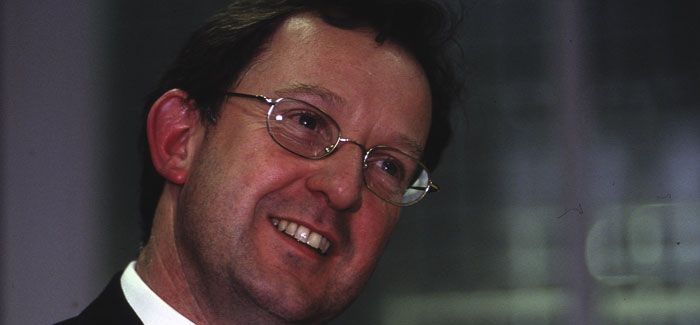 Former Ofgem CEO Alistair Buchanan has joined Thames as an independent non-executive director
Thames has simplified and clarified the role of the board, including both its relationship with shareholders and the business decisions that are reserved to the board.
Thames' relationship with shareholders will be similar to that at a quoted company, with shareholders providing additional oversight of key strategic frameworks such as the five-year plan and policies on dividends and remuneration.
Thames has also updated the terms of reference of the board committees, re-established the health, safety & environment committee and committed to increased disclosure of its governance arrangements on the company website.
The review was launched earlier this year following the arrival of Ian Marchant as chairman of Thames Water Utilities Limited. Marchant is the independent chairman of TWUL, the operating company, but not of Kemble Water Holdings Limited, the ultimate parent company.
Thames is boosting the transparency of its operations and reporting, including the publication of its monthly leakage performance on its website. It is also closing its Cayman subsidiaries, with a major milestone in the approvals process passed this week.
Thames also recently agreed to a new licence requirement to meet Ofwat's principles of board leadership, governance and transparency, alongside continuing support for the principles set out in the UK Corporate Governance Code 2016.
Thames has pledged to have a majority of independent non-executive directors on its board when the governance review is completed.
It has also announced the appointment of Alistair Buchanan, the former chief executive of gas and electricity regulator Ofgem, as an independent non-executive director. Mr Buchanan, a former non-executive of Scottish Water, will join in July.
Marchant said: "Our governance review is delivering important changes and is a vital building block in helping us achieve what we exist to do – serve our customers in the best way possible.
"Rebuilding trust is important as Thames enters a new chapter and I am delighted that Alistair Buchanan will be joining us. He has a deep understanding of the utility sector and the need to provide industry-leading customer service."