Thames Water sets out action plan to minimise trunk mains bursts
Thames Water has identified 15 clear commitments to minimise the risk of burst trunk mains in the future, and to improve its response to such emergencies.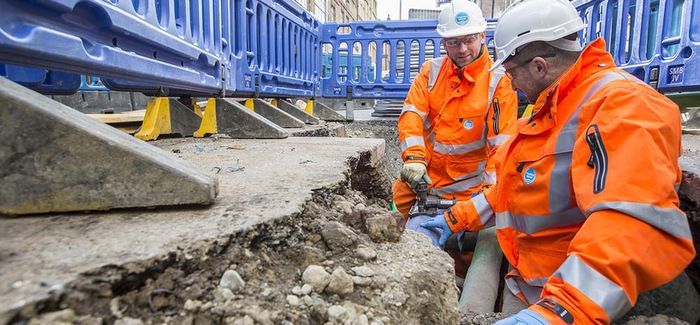 The action plan is set out in the company's Trunk Mains Strategic Review, published this week, and is in direct response to the Trunk Mains Forensic Review earlier this year, led by Paul Cuttill OBE, who has more than 30 years' experience in utilities including as EDF Power Networks' chief operating officer.
In the report, Thames Water said a key recommendation was that there should be an 'intensive care' period for its trunk mains assets. Through the two reviews, it has had an intense focus on these assets since December 2016 which will continue through the trunk mains implementation phase.
The trunk mains implementation phase will begin in earnest by October 2017. At its conclusion the changes and improvements made will be continued as business as usual. The trunk mains implementation phase will:
Provide the focus and resource needed to implement the Trunk Mains Strategic Review commitments
Satisfy the recommendation from the Trunk Mains Forensic Review
Provide the necessary end to end focus on trunk mains so that improvements are sustained
Thames Water's chief executive officer, Steve Robertson, said: "I fully understand how disruptive and upsetting these events have been for our customers and that's why we're determined to learn lessons. This thorough review commits us to a number of changes right across our business, many of which we've already begun to implement. We'll be communicating our action plan with affected communities, customers and stakeholders to ensure we're being held to the highest standards."
Since December 2016, the company has been working to re-line and replace those trunk mains that burst. However, the longer term strategy is to replace the 3,200km of trunk mains, starting with those parts of the network where the risks of defects are greatest.
Sarah McMath, Thames Water's managing director for water, said: "I'm confident that once delivered, our action plan will improve the way we manage our trunk mains and that through collating better information about our network, coupled with better risk modelling, we can reduce the impact on our customers."