Thames Water says 'big fat no' to confirming AMP6 winners
Thames Water is refusing to confirm press reports that it has selected the two joint ventures to push its AMP6 investment programme forward.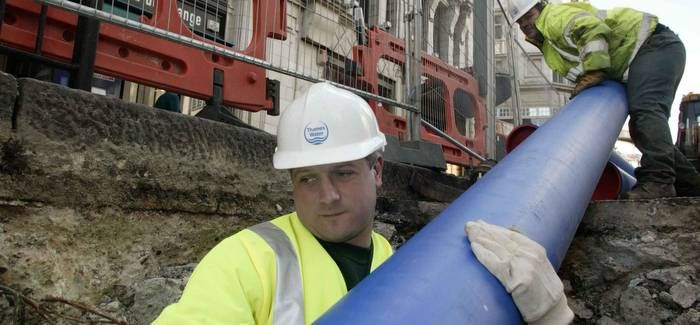 Joint ventures comprising Skanska, MWH and Balfour Beatty; and Veolia, Costain and Atkins have reportedly won the Thames work.
However, a spokesman for Thames Water said he could not confirm nor deny the reports. He said Thames Water would not be making any comments until mid-May. "That's a big fat no," he said.
The two winners have been selected from a shortlist of five bidders for Thames Water's £3B alliance. The other shortlisted ventures were Tamesis Plus, MBVA and GMM.
The Thames Water alliance will comprise seven members − four from design and build contractors; one consultant programme manager; and one technology and innovation provider.