Thames Water remains worst performer on leakage
Thames Water continues to be "by far the worst performer" on leakage, according to the Public Accounts Committee (PAC).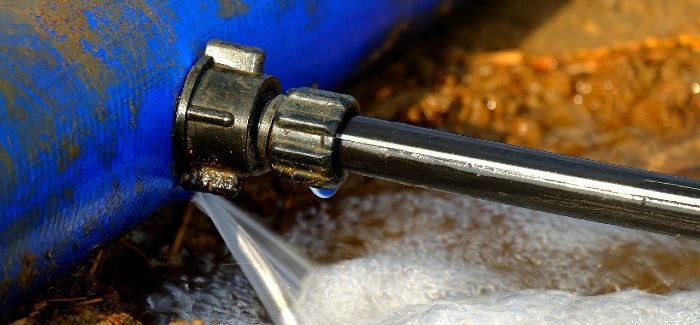 In a report, the committee pointed out that Thames lost 22,000 litres per km of pipe each day between 2017-18 and 2019-20 – more than double the rate of the next worst performers: Affinity Water (10,700 litres) and United Utilities (10,600 litres). The best performer, meanwhile, was Anglian Water (4,700 litres). [see table – below]
Around 20% of the public water supply, equivalent to three billion litres, is lost to leakage every day. This is down from a high of over 4.5 billion litres a day in the early 1990s but higher now than it was 20 years ago.
Following more than a decade of complacency and inaction, the Department for the Environment, Food and Rural Affairs (Defra) urged water companies in 2016 to make tackling leakage a much higher priority but still there has been little progress. Ofwat acknowledged that, until 2016, there was not enough attention on leakage and that "everybody took their eye off the ball".
PAC asked Defra why it was not putting more pressure on the water companies to tackle this issue. It acknowledged that performance on reducing leakage had been flat over recent years but said there had been a "huge emphasis" on shifting that over the next five-year period.
The Department described it as an "absolute priority" and a very significant part of the current set of water company plans and said that many of the water companies have committed to a 50% reduction in leakage by 2050.
Ofwat told us that, while it had not made anywhere near enough progress, it was starting to see the worst performing companies, such as Thames Water, beginning to make improvements. Despite a poor start to the current five-year planning period, it now expects Thames Water to meet its targets for 2020, partly as a result of some tough enforcement action from Ofwat, involving returning £120 million to customers because it felt Thames Water was not paying enough attention to leakage.
Ofwat cited the National Infrastructure Commission recommendation that leakage should be halved by 2050. It told us that the 16% target by 2025 was one milestone towards that and that water companies have agreed to a further milestone of reducing leakage by a third by 2030.
PAC cited concerns that water companies, having been pushed to be more ambitious in their leakage reduction plans, had "accepted new targets that were unrealistic and that would set them up to fail".
"Ofwat acknowledged that the targets were stretching but said that water companies had had three years to prepare for the required step-change in efforts to tackle leakage," the report said.
"Meanwhile, Defra assured us that companies recognised their responsibilities with regard to leakage because their reputations are on the line and there are risks of penalties and enforcement if they do not take the action required."
| | |
| --- | --- |
| Company | Litres lost per km of pipe |
| Thames | 22,200 |
| Affinity | 10,700 |
| United Utilities | 10,600 |
| South Staffs (including Cambridge Water) | 10,000 |
| Portsmouth | 9,600 |
| Yorkshire | 9,100 |
| Severn Trent | 8,800 |
| Northumbrian (including Essex and Suffolk Water) | 7,500 |
| Southern | 7,400 |
| SES Water | 6,900 |
| South West (including Bournemouth Water) | 6,500 |
| Wessex | 6,500 |
| Bristol | 6,000 |
| South East | 5,900 |
| Anglian | 4,700 |