Thames Water recognised for commitment to LGBT+ staff
Thames Water has rocketed more than 100 places up the charity Stonewall's workplace equality index in recognition of its commitment to LGBT+ inclusion in the workplace.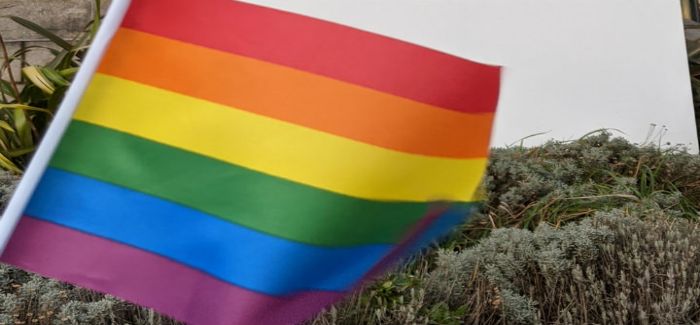 The utility firm is already a Stonewall Diversity Champion for ensuring all staff are accepted without exception and has now shot up 113 places on the charity's annual index from 302 last year to 189th in 2020.
The water company has now set a target of being in the top 100 by 2025.
Thames Water operates a "bring your whole self to work" ethos, enabling people to be themselves, without fear of judgement or discrimination and has introduced trans and non-binary guidelines.
It celebrates trans and bi "days of visibility" to raise awareness of under-represented groups and holds regular events featuring guest speakers talking about subjects like bisexuality.
"This is fantastic news and recognises the time, effort and dedication to everyone who has helped build the network in Thames Water," said head of risk, audit and assurance, Richard Hoult, senior sponsor of the company's LGBT+ and Allies Network
"We have ambitious plans to hit the target of being in the top 100 which will include engagement of people from every part of our business and every location, ensuring everyone is able to 'bring their whole self to work'".
The annual Stonewall index is a definitive benchmarking tool for employers to measure their progress on lesbian, gay, bi and trans inclusion in the workplace.
Employers demonstrate their work in 10 areas of policy and practice, while staff from across the organisation complete an anonymous survey about their experiences of diversity and inclusion at work.
Organisations then receive their scores, enabling them to understand what's going well and where they need to focus their efforts, as well as see how they've performed in comparison with their sector and region.
"I'm really proud of all the work we've done over the past 12 months since I stepped up as chair of the network to celebrate diversity and inclusion within our workforce," added Jenny Jones, who leads Thames Water's LGBT+ and Allies network.
"We're delighted to receive this recognition from Stonewall for our contribution towards building an inclusive and welcoming environment at Thames Water where everyone can feel encouraged and accepted to be themselves."