Thames Water plans £25M pipeline to protect River Kennet
Thames Water has announced plans for an 18.2km pipeline near Swindon which will reduce the amount of water abstracted from the River Kennet.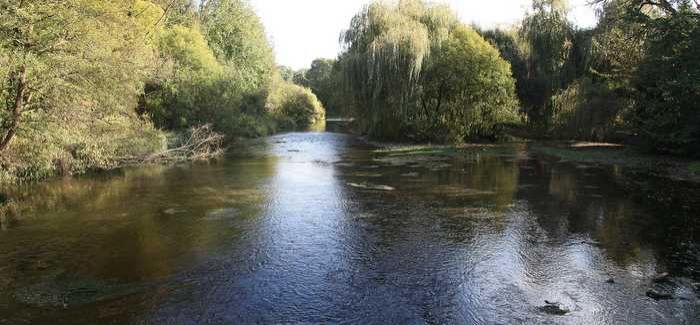 The proposed pipeline, which will take 18 months to build and cost around £25M, is a response to Environment Agency concerns that abstraction from the river at Axford and Ogbourne treatment works is having a detrimental impact on the river. The pipeline will run from north to south Swindon, linking Swindon homes to Farmoor reservoir in Oxfordshire.
The pipeline will mean that 50% less water will need to be taken from the Kennet, which is listed as a Site of Special Scientific Interest (SSI) because of its rare status as a chalk stream. Local environmental charity Action for the River Kennet (ARK), had been campaigning for such a solution.
The ambitious project will see the 20-inch diameter pipeline cross under the M4 and the London to Bristol railway line, while it will also swerve to avoid the historic Roman settlement of Durocornovium.
Plans have now been submitted to Swindon Borough Council and Wiltshire Council, with work hoping to start by May 2015.
Charlotte Hitchmough, director, Action for the River Kennet, said: "We are very excited to see this project really starting to happen now. It will provide protection for one of England's best loved chalk streams, and we look forward to seeing a healthier river from 2016."
Sally Coble, Environment Planning and Engagement Manager at the Environment Agency, said: "The proposed pipeline will help to improve the river Kennet chalk stream and protect the important habitat and wildlife it supports. The river Kennet is just one example of the Environment Agency's programme of abstraction licences under review across the country. Our programme will improve water levels in rivers, lakes and marshes, enhance wildlife habitats and help protected species".
Steve Tuck, Thames Water's abstraction manager, said: "We're always conscious of the need to provide our customers with a reliable source of water while protecting the environment. We're really pleased to be building a new pipeline that will help us do both.
"We agree with the Environment Agency and Action for the River Kennet that we need to reduce our reliance on the Kennet and believe this pipeline will help to ensure a healthy future for this very important chalk stream, which gives so much pleasure to so many people."