Thames Water penalised for missing leakage target
Thames Water has been hit with a penalty of £8.55M by Ofwat after missing its leakage target, in a performance described as 'unacceptable' by the regulator.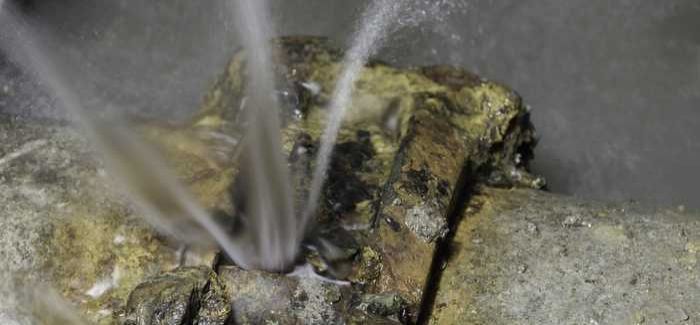 Thames Water has published its annual report, revealing a dip in underlying profits to £605 million, compared to £742m in 2015/16.
Profits before tax were also slashed, falling to £71.1m in 2016/17 compared to £511.2m in 2015/16. Thames said this was due to "fair value loss on financial instruments, increased costs and lower property sales".
In terms of operational performance, the annual report confirmed that Thames missed its 2016/17 leakage reduction target by 47 million litres a day, representing about 1.8 per cent of the company's average daily production.
The failure triggered an immediate penalty from water regulator Ofwat of £8.55m. Ofwat described Thames's underperfomance on leakage as "unacceptable".
Ofwat Chief Executive Cathryn Ross said: "The failure by Thames Water to meet the leakage commitments it has made to its customers is unacceptable. Our performance commitment regime imposes significant penalties for failure to deliver the levels of performance that customers have paid for and consequently, Thames Water will now face the maximum penalty. We take very seriously our responsibility to ensure that every water company is delivering for its customers and where they fall short, we do not hesitate to step in to protect customers' interests."
Commenting on the annual results, Thames chief executive Steve Robertson insisted: "Although we faced challenges during the year, the underlying performance of the business last year was sound and we will continue to invest to achieve operational and customer service excellence."
To help tackle leakage, Robertson promised Thames will invest £150m between now and 2020 – more than it had already committed to. The money will also go towards replacing trunk mains, improving old sewers and upgrading IT systems which "underpin our customer service".
Thames Water has historically struggled to improve customer satisfaction against Ofwat metrics. However, its 2016/17 report showed improvement. The company's SIM (service incentive mechanism) rating rose from 76.74 to 77.26 out of 100 and its CSAT (customer satisfaction) performance, as measured by the regulator, increased to 4.12 out of five, compared to 4.10 out of five the year before. In addition, Thames has lifted performance in complaints handling. 94.5 per cent of complaints are now resolved first time, compared to 90.9 per cent in 2015/16.
Another longstanding area of underperformance for Thames has been on pollution. Earlier this year the company received a record fine of almost £20m for pollution offences at six sites.
The incidents were described as "borderline deliberate" by judge Francis Sheridan, who presided over the case at Aylesbury Crown Court.
Acknowledging this penalty, Thames reported that it has reduced pollution incidents by 42 per cent since 2013 and assured that it has overhauled the management structure in the region where the six offences occurred. It has also become more "proactive" in its wastewater network maintenance, said the report.
Robertson commented: "We fully accept our responsibility for our legacy issues and our focus now is to ensure resilience in our provision of essential services and delivering maximum value for our customers."
He added that Thames Water customers "continue to benefit from the third cheapest bills in England and Wales". The average combined water and wastewater bill for a Thames customer is £374 a year.
In line with delivering a more environmentally responsible business model, Thames has invested significantly in energy from waste facilities. In 2016/17 it achieved its best performance to date on energy production from sewage, generating 267GWh – enough to power 86,000 homes.
The 2016/17 annual report is the first to be published under the leadership of Robertson, who joined Thames in September 2016. It is also the first to be published since Macquarie completed the sale of its 26.3 per cent stake in the water company, passing it on to a consortium of investors led by Borealis Infrastructure. 
In 2015/16, Thames returned no dividends to shareholders. However this year £100m has been paid out.
-A version of this article first appeared on Utility Week.