Thames Water outlines 'Gold Command' system for major incidents
Thames Water has set out the improvement plans it intends to put in place to ensure it responds better to unexpected cold weather events following the 'Beast from the East' in February and March 2018.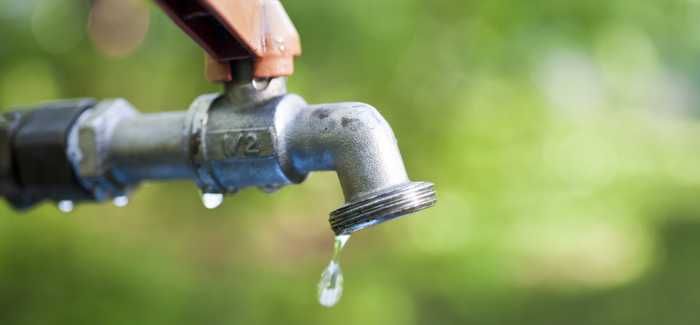 The UK's largest water company was among those criticised by regulator Ofwat for its response to the freeze-thaw event, which led to burst pipes across its region and 75,000 of its customers being cut off from water or experiencing reduced water pressure.
In his introduction to a 40-page plan, Thames Water Chief Executive Steve Robertson said: "We cannot promise that a similar incident will not happen in the future. What we can promise is that our ability to manage the impact will be transformed."
The utility admitted in the report that the rapid thaw, which occurred overnight following a challenging operational period and over a weekend, highlighted a shortfall in the company's planning and preparedness and restricted its capability to carry out the number of repairs needed, communicate with customers effectively and to provide alternative water resources.
The report sets out a comprehensive range of measures and improvements that Thames has either already implemented or is planning to put in place. These include:
-A new Gold/Silver/Bronze command incident management structure for major incidents or forecasted significant threats. Gold command will be led by a member of the Executive team with leads from each silver command. Briefings will be provided from gold command into the CEO and Thames Water Board
-Improved modelling of weather events to allow early escalation and preparation of comprehensive plans ahead of any forecast adverse weather
-Increased resources in front line teams including repair gangs, network engineers and customer agents to ensure the utility can provide a more flexible and responsive service
-The development of real-time digital visualisation tools which take into account network information and customer contacts to provide a geospatial view of the impact of incidents allowing it to react in a faster, proactive, agile manner.
-Increased engagement and proactive sharing of information with other stakeholders such as local authorities, and proactive campaigns and direct communication with household and non-household customers.
-Expanding the Priority Services Register (PSR) from 57,000 to 115,000 by 2020 and to 400,000 by 2025, in an effort to identify and communicate better with vulnerable customers.
The utility's report also points out that additional data from Thames' smart metering programme – which will see 300,000 customers fitted with smart meters by 2020 – will assist incident response in future and that the company's restructure in April this year under the 'One Thames' programme has provided the foundation for improved operational planning and customer experience.
"My team and I will make sure that the legacy of the Beast from the East not only results in major improvements in the way that we manage similar incidents," writes Robertson, "It will also act as the blueprint as to how we best engage all of our customers over the long term to understand their needs, protect them, and give them the support they need when the critical services we are responsible for providing are interrupted."