Thames Water ordered to pay more compensation to sewer flooding victims
Thames Water has lost an appeal to pay a smaller fine and less compensation to victims of sewer flooding. Instead, the appeal judge and two justices increased the amount that Thames must pay to its victims.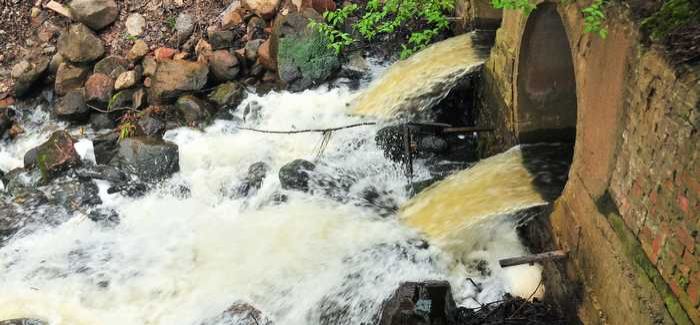 The court found Thames Water had failed to take steps to bring the situation under control
The company was appealing against fines totalling £204,000 imposed in 2011 by Bromley Magistrates Court, for letting raw sewage flood homes, gardens and a local stream in Wimborne Way and St James Avenue, South London back in 2003. The case was brought by the Environment Agency (EA).
From February to April 2003, raw sewage repeatedly escaped from the local sewer system into properties, a street and into St James's Stream. The court found that Thames Water failed to take steps to bring the situation under control. The court also heard that there had been previous sewage flooding affecting residents.
Last Thursday (October 3), Southwark Crown Court rejected Thames Water's appeal, upheld the fines and increased the amount that Thames Water must pay its victims from £2,000 to £3,000 for a homeowner impacted by the sewage and from £250 to £1,000 to an allotment holder. The court also ordered the company to pay the EA's appeal costs of more than £10,000.
The hearing was the latest in a ten-year litigation saga, during which Thames Water went to the High Court three times and the European Court of Justice once, to try to escape legal liability for the consequences of the escape of untreated sewage from their sewers into residential properties and over allotments.
Apart from the fines and compensation totalling £208,015, Thames Water had to pay another £206,000 to cover the EA's legal costs for the unsuccessful legal proceedings. It is estimated that the ten-year case has cost Thames Water more than £750,000 when its own legal costs are included.
Angus Innes, of the EA's prosecutions team, said: "It could reasonably be suggested that the money spent on this litigation could have been better applied to replacing and augmenting the sewer system in this area to protect the residents from further sewer flooding."
The EA said it is currently investigating another incidence of sewer flooding affecting the same residents, which occurred in January this year.