Thames Water opens upgraded Mogden STW
Thames Water has officially opened its Mogden sewage treatment works following a three-year project to upgrade the site. More than 400 people visited the facility to tour the finished £140M extension.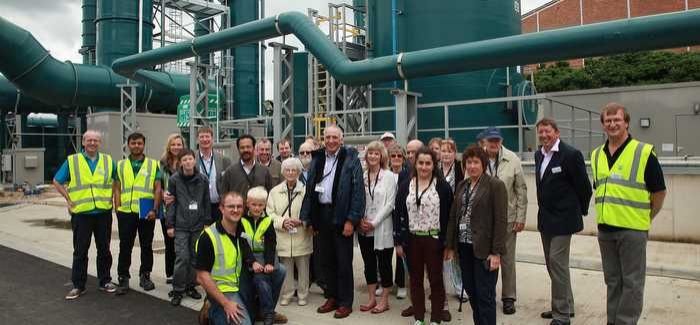 Guests were given a tour of the site
Mogden's treatment capacity has been expanded by 54% to significantly reduce sewage overflows to the River Thames during heavy rain, and improve the quality of treated wastewater recycled to the environment.
Guests were given a guided tour to hear more about the company's ongoing work to clean up the river and were shown the new facilities that will also reduce odour.
Martin Baggs, Thames Water's chief executive, said: "Our customers living next to the site have been very patient while we have been getting this essential work done, and we'd like to thank them for putting up with us during this time.
"By increasing the capacity of the site, the storm overflow tanks, which can be a source of odour, will be in use far less frequently. The inlet works and all new, and some existing, primary settlement tanks have also been covered to cut odour."
The treatment works is now fit to meet the Environment Agency's new tougher treatment standards.
The upgrade involved building 20 new treatment tanks, installing a new power supply and upgrading and covering some of the existing parts of the site.
The investment at Mogden is part of a wider £5.4B plan to clean up the river. It includes £675M of upgrades to London's five main sewage works, the £635M Lee Tunnel, which is currently under construction, and the proposed £4.2B Thames Tideway Tunnel.
The expansion work was completed by Black & Veatch.