Thames Water installs landmark 100,000th smart meter
Thames Water has installed its landmark 100,000th smart meter, in the London Borough of Bexley.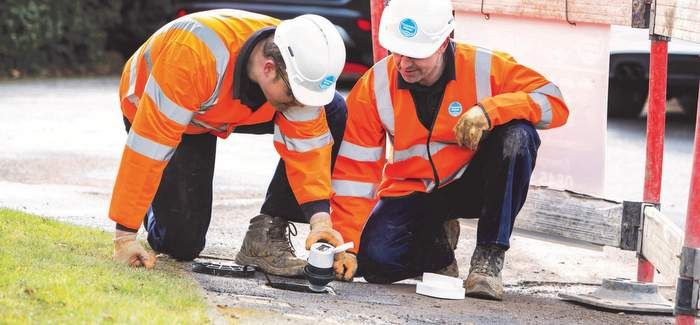 The water company was the first to announce it would roll out smart meters across its supply area. It plans to meter all customers where possible by 2030.
The new technology removes the need for householders to send meter readings to the water company. The usage data reported by the smart meters will also allow Thames Water teams to discover and fix leaks on a customer's personal pipe.
The programme has so far detected around 4,200 leaks on customer pipes, and saved an estimated 930,000 litres of water per day across London.
Households will have two years to understand and reduce their usage before they are moved on to a metered bill, unless they choose to switch early and cash in on any savings.
Thames Water head of metering Danny Leamon said: "Our metering programme continues to gain momentum and we're really pleased to have achieved this landmark figure.
"Installing water meters is important, not just because they give our customers greater control over their water use, but also for the environment, as climate change and population put ever increasing pressure on our water resources.
"We also believe meters are the fairest way to pay because you pay for what you use, value what you pay for, and so tend to use water more efficiently."
Thames is currently installing smart meters in the London Boroughs of Bexley, Greenwich, Enfield, Camden, Islington, Haringey, Lewisham and Waltham Forest.
A version of this story first appeared on Utility Week.