Thames Water in transparency overhaul
Thames Water has appointed Ian Marchant as independent chairman, and asked him to lead a review of the company's corporate structure and governance.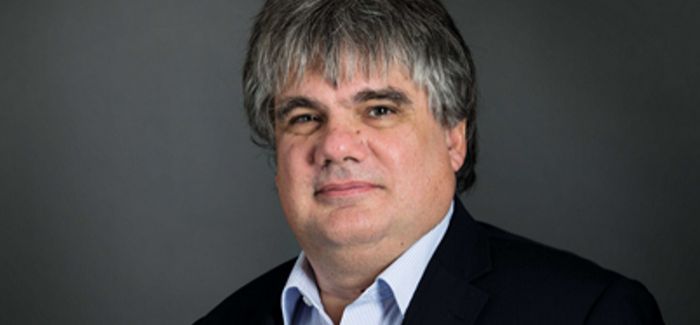 Ian Marchant
The review will be conducted with the intention of closing Thames' Cayman Islands subsidiaries as the water company looks to ensure "best possible transparency" for customers and stakeholders.
Thames Water said its subsidiaries have always been "fully registered" in the UK for tax purposes but "no longer serve" their original purpose of enabling "smoother access" to the global bond markets.
Marchant, the former chief executive of SSE, who led the company for more than 10 years, will join Thames Water's board on December 1 and will take over as chairman from Sir Peter Mason on January 26, 2018.
Earlier this year, Ofwat's chairman Jonson Cox called for a radical reform of Thames Water as he wrote exclusively for WWTonline sister journal Utility Week.
He said the company needed to make an urgent "step change in the way it operates and behaves" as he set out a challenging five-point plan for reform for the UK's largest water company.
It included an immediate review of the board's composition and action on executive pay as well as commitments covering customer communication; an annual, audited statement from the board; and transparency and clarity around financial returns for investors.
Responding to the criticism, Mason who became chairman of Thames Water in 2006, said the company made no excuses for its highlighted failures on leakage reduction and pollution.
He said the business expected to be "held to account" whenever it fails to meet the "required standards".
Mason delayed his retirement last year to oversee a "transitional phase" for the company following the arrival of chief executive Steve Robertson, and chief financial officer, Brandon Rennet.
He said: "It has been a privilege to serve as chairman of Thames Water for more than a decade. I have seen many changes over the last 12 years, and will leave the company and its customers in safe hands for the future. This is an important moment for Thames Water as it begins a new chapter and delivers on its new vision."
Marchant, added: "I am looking forward to joining a company that plays such a vital role in the lives of so many people. I know that everyone at Thames Water takes the task of supplying London and the Thames Valley with reliable and affordable water and wastewater services extremely seriously. I am also well aware of our responsibilities, not only to our customers but also to the environment and the national economy. I'm very much looking forward to building on the important changes that Steve Robertson and his new executive team have started to put in place.
"As chairman, I will be ensuring that the governance of Thames Water is best in class. We will conduct a thorough review and implement any changes needed to ensure that we have the right mix of skills and experience needed in this rapidly changing world, have simple and transparent structures and importantly that we put customers at the heart of everything we do."
The current governance arrangements between Thames Water and Kemble Water Holdings, Thames Water's holding company, have been in existence since 2006, and include the appointment of a chairman common to both boards.
As an initial step, to "enhance the independence" of Thames Water, Marchant will chair the Thames Water board but will not chair, or sit on, the board of Kemble Water Holdings.
Marchant's review will consider the relationship between Thames Water and Kemble Water Holdings, and in particular how management control and decision-making can be made more transparent.
The news follows Yorkshire Water's announcement last month about plans to remove its offshore banking arrangements, reduce borrowing costs and simplify its finances.
A version of this article first appeared in Utility Week.