Thames Water hails customer satisfaction rise
Thames Water has seen its customer satisfaction scores rise and the number of complaints fall, as it announced improved profit figures in its full year results.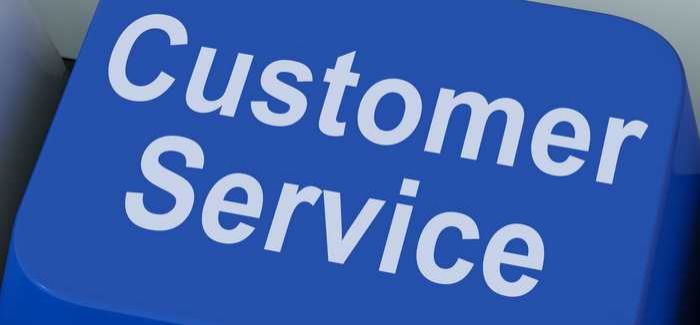 The company reported that its customer satisfaction scores had gone up to 4.4 (out of 5) in the final quarter to 31st March, up from 4.2 in the first quarter of the 2014-15 financial year. The number of customer complaints has also dropped by 6% in the last year, making a 40% reduction since 2011. Meanwhile, Thames made pre-tax profits of £335.8M for the full year, up from £259.3M in 2013-14. The recovery in profits was attributed to stable weather conditions, reduced financing costs and operating efficiencies.   
In its report, Thames highlighted that its business transformation programme in the last year had increased the number of customer facing roles. It also launched an online account management system in September which enabled customers to manage their transactions electronically.
It also said it had invested £1.4BN in infrastructure over the last year, the highest of any UK water company. Its £8.5BN spending plan for AMP6 has been agreed with the regulator while the Thames Tideway Tunnel has received a Development Consent Order from the Government. Other highlights during the year included the completion of the £190M upgrade of Beckton Sewage Treatment Works and the completion of the tunnelling stage of the Lee Tunnel project. Last week, the company signed a deal with Haven Power that will see it use 100% renewable energy.
Martin Baggs, chief executive of Thames Water, said: "Customers are at the heart of all we do and I'm pleased our hard work to improve service is paying off, with satisfaction scores up and complaints down. It's also encouraging to see this positive, sustainable trend continuing as we enter the new regulatory period.
"Our bills remain the third lowest among water and sewerage companies and the work to improve our ageing infrastructure to make it fit for the future continues seamlessly thanks to record levels of investment.
"Our key focus for the next 12 months, as we start a new regulatory period with challenging targets to meet, is to ensure we continue to build on our customer service improvements, create an even safer working environment and effectively implement our industry-leading investment plan."