Thames Water completes sand bed upgrade at Hampton treatment works
Thames Water has completed the refurbishment of the slow sand filter beds at its Hampton water treatment works - one of the biggest in Europe.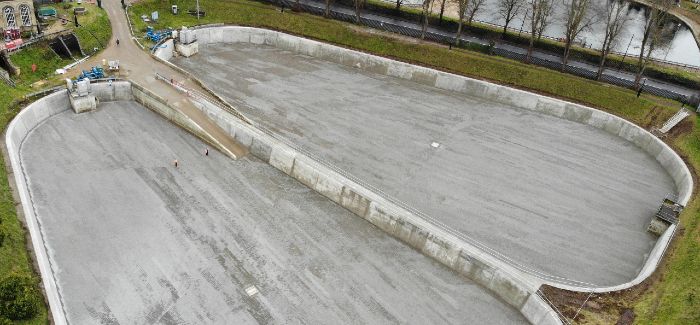 Hampton, built in the 1850s, has a maximum output of 700 million litres per day – enough to fill 280 Olympic-sized swimming pools – and it required careful planning to take the two beds out of service while maintaining supply.
Thames Water's Paul Downing, who works at Hampton, said: "The completion of this year-long project feels like a personal triumph and sense of pride that the team shall all remember in our careers. These beds have been completely refurbished to last – for the benefit of our customers today and future generations."
Slow sand filters are a multi layered biological filtration system that relies upon an active biological layer formed on the surface called a Schmutzdecke. They are routinely inspected structurally every 10 years and taken out of service for regeneration every three.
This involves removing the multiple layers of sand, granular activated carbon and shingle for washing using a team of 14 technicians and a series of mobile plant.
In total, the treatment process at Hampton includes 32 rapid gravity filters, ozonation and 25 slow sand filters followed by disinfection. The two beds pictured – named SSF8 and SSF9 – have a combined output flow of around 50Ml/d at their maximum day rate.