Thames Water completes 'radical' board and governance review
Thames Water has appointed two further non-executive directors, completing a major review of its governance designed to rebuild trust and increase transparency.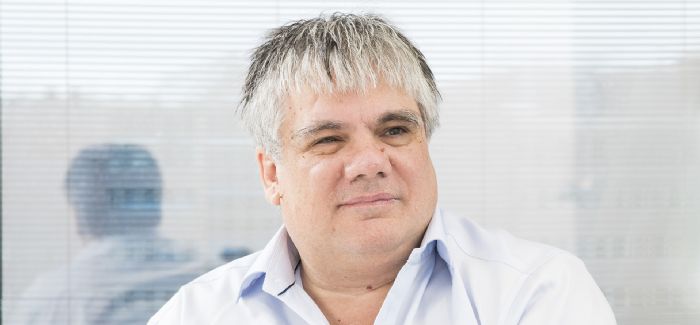 Interim executive chairman Ian Marchant said: 'We needed to make some radical changes'
Michael McNicholas, a former CEO of Ervia, Ireland's national gas and water utility, and Paul Donovan, a former senior Vodafone executive, take up their positions next week.
They are among seven new board appointees over the past 16 months, designed to bring a range of fresh insight in customer-focused areas including operations, engineering and managing talent.
The review was launched by interim executive chairman Ian Marchant when he joined as independent chairman in January 2018.
The restructured board now comprises six independent non-executive directors, four non-executive directors representing shareholders, Marchant and executive director Brandon Rennet, Thames Water's chief financial officer.
To maintain the highest levels of governance, Nick Land has been appointed deputy chairman while the search for a new chief executive officer continues following Steve Robertson's departure.
The review also involved the closure of the company's Cayman Islands subsidiaries and the separation of the chairmanship of Thames Water Utilities Limited, the operating company, from Kemble Water Holdings Limited, to further simplify the company's structure.
McNicholas succeeds Kenton Bradbury as chairman of Kemble Water Holdings Limited, the holding company, and he takes Bradbury's place as a non-executive director of Thames Water.
Marchant said: "We needed to make some radical changes to rebuild trust with our critical stakeholders, refocus our priorities to improve performance in key areas and restructure the board.
"As well as ensuring independent non-executive directors make up the largest bloc, we required critical skills to make sure we were set up in the right way to govern Thames Water on behalf of our customers."
Land said: "As a result of the review, we now have best-in-class governance standards and have boosted transparency. Our board, investors, executive team and employees are aligned in our mission to deliver on our long-term commitments for our customers and the environment."
In January this year, Thames Water was recognised by Ofwat for its improved approach to reporting and was upgraded to 'targeted' status under its Company Monitoring Framework assessment for 2017/18.
Meanwhile, Thames Water has also published its financial results for 2018-19, which saw capital investment in its network and other assets rise slightly to £1.2 billion in the year to March 2018, while underlying operating profit fell to £454 million from £505.9 million.
Rennet said: "Every line of our results demonstrate that we are a business working as hard as possible to meet its commitment to our customers, the environment and our stakeholders. Our capital expenditure last year increased to £1.2 billion. We spent a record amount to reduce leakage and no dividend will be paid to external shareholders, again, as we prioritise improving our network and customer outcomes by innovating and utilising the latest technology.
"Over the past 15 years we have invested around £15 billion – the average annual spend is triple the average annual amount spent in the five years prior to privatisation. As a business, it is important that we are as efficient and productive as possible, so that every penny we spend is maximised for our customers benefit."