Thames Water celebrates Abbey Road anniversary
Thames Water has revealed a new manhole cover outside the world-famous Abbey Road studios to celebrate the 50th anniversary of one of the Beatles most iconic albums.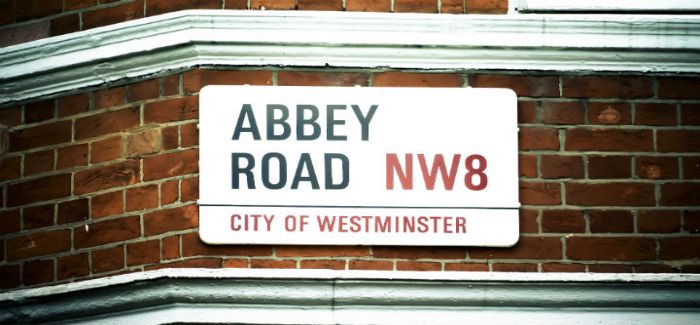 The one-off manhole cover design has been installed next to the famous North London zebra crossing to commemorate the anniversary of the Beatles' Abbey Road album, which has recently been released.
The hundreds of thousands of people from across the globe who visit the street to walk in the footsteps of John Lennon, Paul McCartney, George Harrison and Ringo Starr will now pass it while recreating their own album cover photo.
The ductile iron cover has been developed by Thames Water and Wrekin Products.
Abbey Road was originally released in 1969 and although it was not the Beatles' final album, as Let It Be followed in 1970, but it was the last one John, Paul, George, and Ringo recorded together as a band.
"Abbey Road crossing was the perfect choice for our next special edition manhole cover," said Thames Water's Stuart
 We're always looking for new ways to engage our customers and hope this striking one-off design and tribute to the classic album is popular with Beatles fans who walk the iconic walk. 
"We also hope the new look sparks more conversations about what happens next to London's waste, and serves as a reminder that only the three Ps – poo, pee and toilet paper – should end up in our vast network of underground sewers. Our message is always 'Bin it – don't block it', and please don't feed the fatberg that lurks beneath."
Last year, Thames Water unveiled a commemorative manhole cover in Whitechapel Road to mark the first anniversary of the world-famous 130-tonne "monster fatberg". The beast was made up of congealed wet wipes and cooking fat,and discovered blocking 250 metres of sewers in September 2017.
Simon Turner, commercial director at Wrekin, a UK designer, manufacturer and supplier of specialist products for the civil engineering industry, said: "Many people don't fully appreciate the creativity that goes into industrial design, but we spend countless hours and energy creating our often-unnoticed manhole covers – they really are a piece of art that puts a lid on what is lurking below in the sewer. 
"In Japan, there is an annual three-day festival, which celebrates the 6,000 artistic and intricate manhole covers throughout the country. Our commemorative Abbey Road cover is hopefully just the start of Wrekin combining art with functionality and making the mundane fun."