Thames Water bridges refurbished using 19th century techniques
Barhale has refurbished and handed back five listed bridge structures on the New River for Thames Water.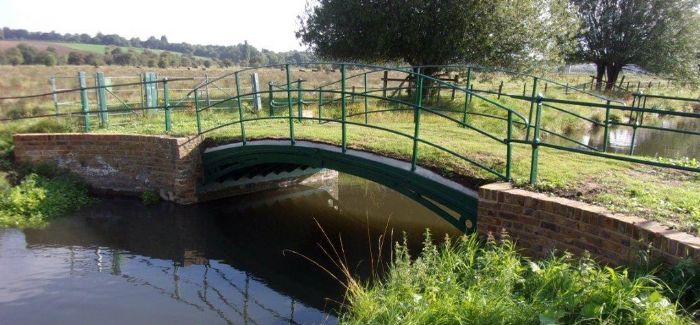 The New River, an artificial waterway that has provided London with a raw water supply since the 1600s, flows from its source in Hertfordshire and carries flows from the River Lea, Chadwell Springs and Amwell Springs to Islington, north London.
Civil engineering and infrastructure specialist Barhale worked with engineering consultant COWI UK to carry out designs for replacing and repairing the broken and damaged ribs that spanned the river.
Barhale's work involved damming off and fluming the New River at each bridge location along the route, with floating pontoons utilised to access the underside of the bridges where required. Originally constructed in 1817, it was essential that the five bridges were restored to a standard that emulated their original construction.
The brickwork on all five bridges was re-laid and re-pointed using the methods from the 1800s to ensure compliance with the requirements of the listing act. In addition, Barhale re-painted all the handrails and metal work, replaced the bridge decks with concrete to strengthen them, replaced missing deck plates and placed additional reinforcement on Thrifts Bridge to stabilise it.
The condition of bridge number five also saw the Barhale team completely remove the wing walls, excavate new foundations and rebuild the wing walls to their original standard.
"This was a challenging but ultimately very rewarding and interesting project," James Mckenzie, site agent at Barhale's Watford office, said. "The refurbishment of the bridges had to be undertaken sympathetically using centuries' old techniques, while making sure that our work will last for another 200 years."
With the New River being designated as a walking route along its 28-mile-long bank, Barhale also had to be conscious about maintaining access at all times to the river path throughout the 28 weeks duration of the project.
The success of this saw the team awarded four stars in its Considerate Contractors Audit and a Performance Beyond Compliance certificate.