Thames Water boosts fatberg fighting team
Thames Water has quadrupled its above-ground fatberg fighting team in a bid to slash the number of sewer blockages caused by restaurants and takeaways.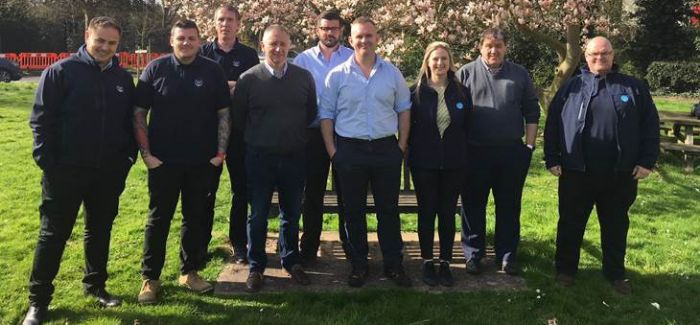 The team of door-to-door investigators has been expanded to 12 people and includes a former police officer, experienced drainage engineers and an ex-sewer flusher.
The boost follows a 2017 trial that found more than 90 per cent of food outlets visited were contributing to fatbergs by not having effective equipment and processes in place for disposing of fat, oil and grease (FOG).
In Whitechapel, where the world-famous 130-tonne fatberg was discovered in September, none of the food outlets visited had the right equipment in place.
Thames Water's fatberg fighting boss, Stephen Pattenden, said: "In the last 12 months the team has visited more than 1,500 food outlets and other businesses, and found the majority don't have the  right equipment in place to stop fat getting into sewers and mixing with wet wipes and other unflushables.
"All of this is feeding the fatbergs, which cause sewer blockages potentially leading to sewage flooding out onto the streets and into people's homes.
"It's therefore vital we keep up our presence on the streets to reinforce our messages and encourage people to do the right thing and not put fat down their sinks and drains.
"We've had a lot of success already but there's still much more to do."
During targeted visits to food outlets in sewer blockage hotspots, which also include schools, hospitals and care homes, engineers arrive unannounced to look at what is in place to capture FOG and food waste.
In most cases, where there is nothing, free advice packs – including posters for display near sinks and drains – are handed out.
Thames Water also offers an interpretation service that can be used at the time of the visit where engineers will speak to the food outlet staff and managers via a translator.
Outlets identified as needing improvement are then visited again in the following weeks, and this continues until they take the necessary fat-trapping action, with the prospect of prosecution if they fail to make the changes and continue to allow FOG into the sewer.
Since the start of 2017, in areas where outlets have installed fat and grease management equipment, it has already led to a reduction in blockages.
Pattenden added: "We estimate there are around 43,500 food outlets and other establishments with commercial kitchens in our area, which includes London and the Thames Valley.
"The only way we'll get round them all is to expand the team and I'm delighted we've been able to do that.
"Our newest members come from a diverse background so between them and our three original and most experienced guys, we've got a great mix of skills that is bound to bring more results.
"We expect to see fewer blockages and fatbergs clogging up our sewers, which is brilliant news for our customers, us and the environment."
The company's 'Bin it – don't block it' campaign targeting domestic customers also continues to reach thousands of homes reminding them to not put fat down their sinks and not to flush wet wipes, which combine with congealed fat in the sewers to form blockages.