Thames Water appeal against £250k fine dismissed
A £250,000 fine imposed on Thames Water for polluting a stream near Newbury with raw sewage was justified, a Court of Appeal judge has ruled.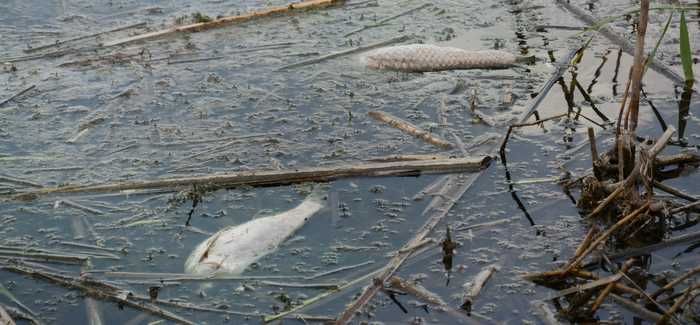 The fine, which was imposed following a pollution incident at Chase Brook in Berkshire in September 2012, was "lenient" and could have been even higher, Mr Justice Mitting said as he dismissed Thames Water's appeal yesterday.
He added that were it not for mitigating factors, such as the company's prompt guilty plea, the fine could have been "significantly into seven figures."
The utility had admitted the breach of environmental protection regulations but had appealed against the size of the penalty, which was imposed in August 2014 along with costs of £7,000.
The sewage leak was caused by two clogged-up pumps at Broad Layings Sewage Pumping Station. The pumps had failed at least 16 times in the months prior to the incident, but when multiple alarms went off warning of rising sewage levels, staff failed to respond and it was only when the leak was spotted by a member of the public a week later that action was taken.
A thorough clean-up was later required in Chase Brook, which flows through a National Trust nature reserve and is part of the North Wessex Downs Area of Outstanding Natural Beauty.
The pumps were later replaced with newer, more robust equipment, capable of coping with "rags" in the sewage system flushed away by members of the public.
Thames Water said that it took environmental pollution very seriously and were spending large sums on improving and modernising infrastructure. It has also paid for a National Trust warden at the site. "We very much regret this incident and have since carried out a thorough clean-up of the watercourse," the company added in a statement.
Anne Brosnan, Deputy Director (Chief Prosecutor) of Legal Services at the Environment Agency said: "We welcome the Court of Appeal's decision to uphold this significant prosecution result, which demonstrates that businesses need to prevent pollution or their profits could take a hit.
"Under the new environmental sentencing guideline very large companies who risk causing serious environmental damage could now face very large fines.
"In this instance the company did not act swiftly enough to stop sewage damaging the nature reserve and a significant clean-up operation was needed. This sentence should act as a deterrent. In fact, the Court said that it would have upheld a very substantially higher fine in this case.
"Pollution incidents can impact on local communities, spoil ecosystems and reduce water quality in rivers or bathing beaches. Any member of the public who notices pollution can call the Environment Agency's 24/7 pollution hotline: 0800 80 70 60."