Thames Water announces departure of CEO Robertson
Thames Water has announced that Steve Robertson is leaving his role as chief executive officer with immediate effect.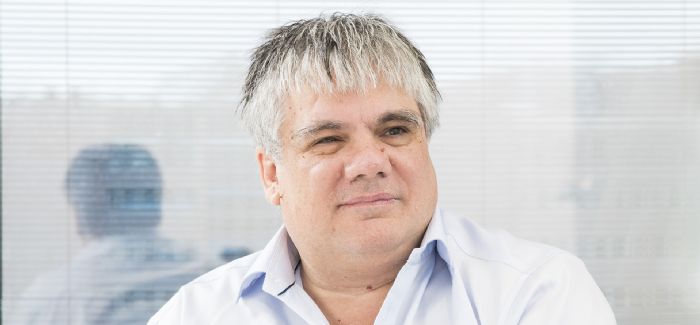 Ian Marchant will serve as interim executive chairman until a replacement is appointed
Robertson will remain an employee until June 30 to ensure an orderly transition, working with Ian Marchant, who will serve as interim executive chairman until a new chief executive is appointed.
A search process is underway to find a replacement chief executive.
Robertson was appointed chief executive in September 2016 and has undertaken a transformation programme, with an increased focus on customer satisfaction, improving incident response capabilities and expanding support for vulnerable families, while the company has invested more than £2 billion in the network to improve overall performance.
Marchant, who has been independent chairman since January 2018, said: "On behalf of the board, I would like to thank Steve for his service as CEO and wish him all the best. He has done a great job leading the company through significant change, putting the building blocks in place for its long-term success.
"We need to continue to ensure that Thames Water is an organisation that both customers and staff feel proud of. We remain fully committed to our proposed business plan focused on providing industry-leading customer service through a substantial investment programme which we are determined to deliver.
"We look forward to working with our key stakeholders to make it happen. We play a vital role in the lives of millions of people and we are relied on to meet that responsibility each day. That is the challenge that the executive team, the board and I are all focused on."
Robertson added: "It has been a privilege to lead an organisation that touches the lives of so many. I would like to thank all those I have worked with, both inside and outside the company, and am proud of what we have achieved over the last two and a half years. Of course challenges remain, but Thames is now on stronger footing and well positioned to deliver for its customers in the years to come. I wish everyone at Thames Water all the very best as I pursue new opportunities."
A source told WWT's sister publication Utility Week that the decision was mutual.
Thames had suffered a significant setback in January when its £11.7 billion investment plan for AMP7 was one of four marked for significant scrutiny, with Ofwat requiring those companies to substantially rework and resubmit their plans.
Robertson had said in the aftermath of Ofwat's decision that Thames remained committed to its original plan. The resubmission on 1 April saw the proposed level of investment fall to £10.9 billion, despite the regulator's suggestion that £9.4 billion would be a more appropriate figure.
Thames said it spoke to customers, stakeholders and regulators before making the revised submission and added: "The vast majority of this feedback has reinforced our view that further
cuts would prevent us from delivering the major investment our customers demand."
Ofwat is due to publish its draft determinations for companies categorised as slow track or significant scrutiny on 18 July, with all final determinations to be published on 11 December.