Thames unveils record £11.7BN investment plan for AMP7
Thames Water has submitted its five-year business plan to Ofwat, putting customers at the heart of its operations, prioritising affordability and unveiling a record spend on infrastructure.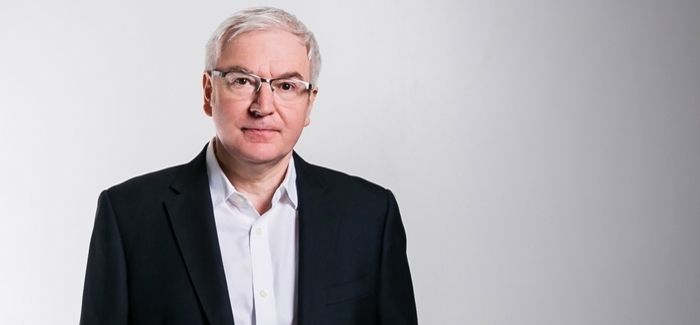 Thames Water CEO Steve Robertson said the proposals are 'ambitious, well-costed and widely supported by our customers'
The industry-leading £11.7 billion investment plan includes £2.1 billion to boost resilience and reduce leakage and follows engagement with nearly one million customers over the last three years. Seven out of 10 customers approved the final proposals, which contains plans for a four-fold increase in financial support for customers across London and the Thames Valley who struggle to pay.
The plan, covering the period 2020-25, features modest distributions to external shareholders of around £20 million annually as Thames prioritises investment in its vast network, with average household bills remaining flat before inflation. The plan will also increase Thames' financial resilience, with gearing reduced to 76.2 per cent and the 'equity buffer' increased to £4.7 billion.
Thames Water CEO Steve Robertson said: "More than 15 million people in the UK depend on Thames Water every day to go about their lives.
"Our responsibilities to the environment and customers are huge, and we will partner with them and our peers to insulate our region from the effects of changing climate patterns. This includes planning for a strategic reservoir for the SE region of England and exploring the potential of water transfers.
"Our proposals are ambitious, well-costed and widely supported by our customers, who agree we should prioritise the most vulnerable. Bills will be flat in real terms over the five-year period and our shareholders will receive annual distributions of around £20m as we prioritise investment on significantly improving service.
"I am really excited about delivering on these proposals and ensuring London and the Thames Valley has the modern and high-quality waste and water network its residents rightly expect."
The plan will deliver an 18 per cent reduction in pollution incidents, cut leakage by 15 per cent and generate enough green energy to power 115,000 homes. Thames said its longer term ambition is to have zero pollutions, stop abstractions from vulnerable chalk streams and halve leakage.
The company also said its Smart Water Network programme will provide an enhanced level of insight into its water systems to allow teams to respond faster and more effectively to emerging operational issues. This data will also underpin the modernisation of Thames Water's control environment, covering all areas of its operations.
More than 200,000 customers who find it hard to pay will receive discounts of up to 75 per cent and those in vulnerable situations will be further prioritised during operational incidents, with the priority services register increasing seven-fold to 400,000 people.
After 2020, management bonuses and dividends will be tied to meeting targets on reducing leakage and pollutions, and increased customer satisfaction. Thames is also overhauling its corporate structure to make it easier to understand, and plans to lower operational unit costs by nearly 14 per cent.