Thames to unveil 'water smart' garden at Chelsea Flower Show
A garden designed to thrive in the water-stressed South East will be showcased at the RHS Chelsea Flower Show by Thames Water and Garden Club London.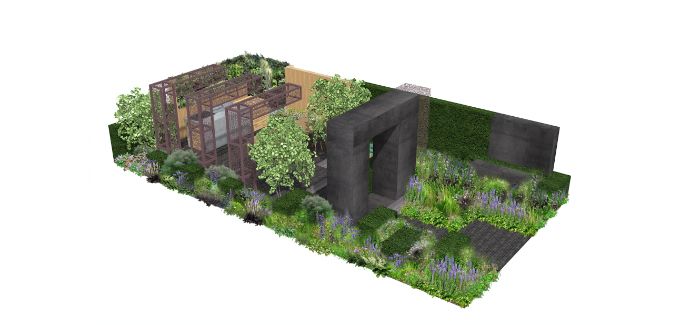 An artist's impression of the Urban Flow garden
Designed by former RHS Young Garden Designer of the Year Tony Woods, 'Urban Flow' has been created in response to a changing climate, to manage flash flooding and tolerate drought, as well as to promote sustainable gardening practices without compromising design.
With London forecast to increase in population by an additional 3 million people by 2050, Thames Water is encouraging all its customers to consider the many different ways they can reduce demand on precious water supplies.
Rosie Rand, Thames Water's water efficiency manager, said: "We're really excited to be part of the world's premier flower show.
"There's a serious message behind our beautiful garden – we all need to be 'water smart' – whether it's taking four minute showers, turning the tap off while brushing your teeth or selecting drought-tolerant plants that require less watering for your garden."
Tony Woods, Garden Club London, added: "The design of Urban Flow is not futuristic: it's a garden for the here and now.
"Through making simple choices such as opting for permeable paving, diverting rainfall to reduce flood risk and selecting drought-tolerant plants, I hope Urban Flow acts as a water efficient template for everyone."
Forecasts suggest that if water continues to be used as it is today, the Thames Water region – classed as water-stressed by the government – will need an extra 250 million litres a day by 2050 to meet demand.
In addition to the garden, the company is also hosting a free tap water bar – a first for Chelsea Flower Show – to showcase the quality of its drinking water. It follows a wider scheme across London, where people can refill bottles for free at a number of participating outlets, reducing single-use plastics and saving customers money.