Thames tackles 1,000 leaks in a week during cold snap
Thames Water has extra staff working around the clock to investigate and repair leaking water pipes caused by the cold snap gripping the south-east.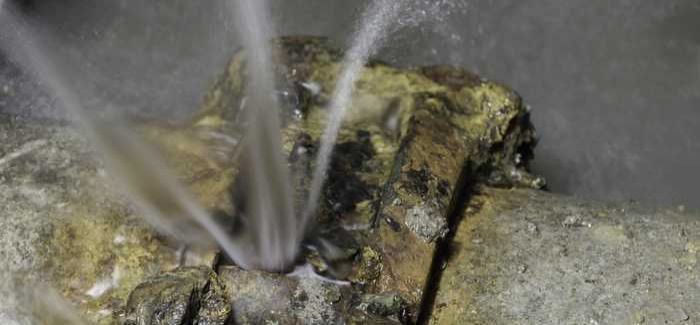 The utility has 500 technicians and 160 repair crews out dealing with what it says is a 40% increase in reported leaks. Last week alone it repaired more than 1,000 leaks, and extra staff have been drafted in to answer customer calls and log leaks in need of repair.
The company has warned that response times may be slower than normal because of the high workload, and urged its customers to check if leaks have already been reported using its online tracker tool Thames Water Live.
Bob Collington, managing director of the company's water operations, said: "We're dealing with the biggest and most disruptive leaks first. This involves working closely with local councils and Transport for London to ensure we carry out our repairs as soon as we have their permission and all safety measures, such as temporary traffic lights, are in place where needed.
"Our customers can really help us at this difficult time by checking we're aware of any leaks they see using our online tracker, so that we can quickly assess the scale of the problem and ensure gritting is in place overnight when frost is forecast.
"If the leak isn't on the tracker we have a really easy-to-use online form they can complete to tell us about any new leaks. After that, please bear with us - we really are going as fast as we can."
Thames Water said the temperature of water entering its pipes from reservoirs makes a big difference to how much they leak and how likely they are to burst.
Collington added: "Research over many years has shown that 5°C is the critical level, causing the iron pipes to pull apart slightly at the joints. Often the water doesn't get down to 5°C, but when it does there is a marked impact.
"This year the sustained cold weather, with frosts virtually every night, meant we crossed the 5°C line last Sunday and this has caused around a 40% increase in the number of leaks being reported to us and a dramatic increase in the workload for our detection and repair teams."
In response to the forecasts Thames Water began to increase the number of people tackling the work before Christmas. An extensive programme is also in place to grit every outstanding leak on those days when temperatures fall towards freezing.