Thames staff 'working around the clock' on weather response, says CEO
Thames Water chief executive Steve Robertson has defended the company's response to recent cold weather which has resulted in bursts and a number of localised outages in its region.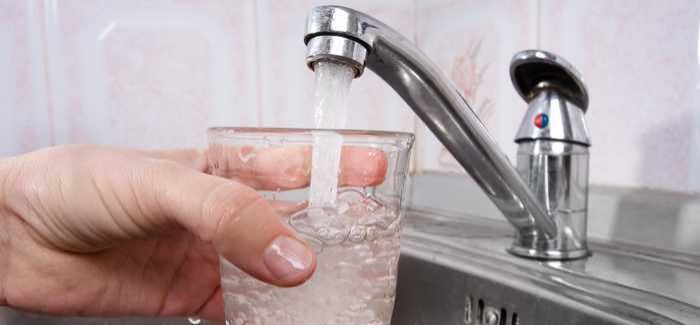 The utility has now been able to restore supplies to the vast majority of its affected customers. Fewer than one thousand still have no water or low pressure across different parts of London, due to isolated airlocks and ongoing repairs to local water pipes. The company says its repair teams have been "working around the clock" to find and shut off the leaks that have been affecting the capital's water network since last week's big freeze.
Thames has 131 repair gangs and 144 specialist network technicians working on the network to resolve the remaining problems and move water around to where it is needed.
Steve Robertson, Thames Water's CEO, said: "We are pleased to have made good progress with restoring supplies today, but very sorry that some of our customers are still without water or have low pressure, in some cases after several days. We are in no doubt about how distressing and inconvenient this is for everyone affected."
The "vast majority" of high priority leaks and bursts in London have now been repaired and storage levels in the network are increasing, added Robertson. The remaining problems – particularly in the SW16 area - are mostly due to air that has become trapped in the system as the company refills it pipes and water starts moving again. Thames has been finding and removing these airlocks as fast as possible, says Robertson; this work involves opening fire hydrant valves to release air and get water flowing properly.
"I know that customers have been urgently seeking more and better information on the problems in their area," Robertson adds. "In current circumstances we have not been able to reply individually to every social media contact we have received, but we are keeping our website updated and continue to have every available customer agent answering phones in our operational call centres. We cannot always tell our customers what they want to know most – which is exactly when their water will be back to normal – since our underground network is vast and complex and the damage caused by the sharp freeze and sudden thaw has been substantial in several areas of the capital. What I can say with certainty is that every effort has been made to get things back to normal for everyone as quickly as possible.
"For a second day running, demand for water during busy periods has been lower than expected and we remain really grateful to our customers who have water for continuing to help out by using as little as possible and for their general understanding. We would also ask customers to be especially vigilant for any leaks in their neighbourhood, particularly in empty houses or commercial premises. Large volumes of water are still being lost through burst pipes – such as garden taps – and finding them and shutting them all off is a priority."
Thames has ramped up production of water from its treatment works to try and match the surge in demand, putting an extra 500 million litres per day into supply – 25% more than normal.