Thames seeks planning permission for £250M Deephams STW upgrade
Edmonton residents should be able to breathe easier if Enfield council gives the nod to a revised £250M upgrade of Deephams sewage treatment works at Picketts Lock. The stench is one of the reasons Thames Water has submitted its planning application to upgrade the north London site.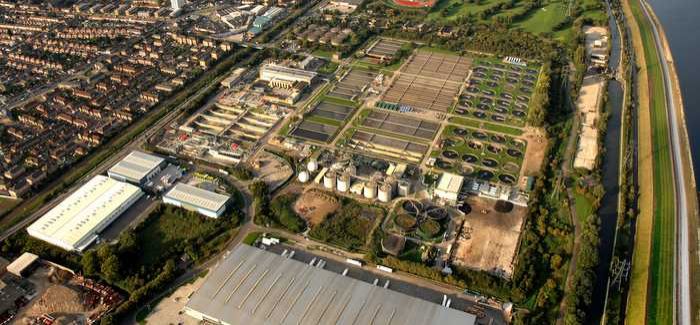 The upgrade will reduce odour from the works as well as improve local water quality
The other reasons are to improve the quality of discharged water into the River Lee to meet tighter Environment Agency-imposed environmental permit controls that will apply from March 2017; increase the capacity of the sewage works to accommodate growth and planned development within the borough's catchment area and the wider Upper Lee Valley; and improve the physical infrastructure to cope with heavier rainfall resulting from climate change and the increasing demands of a growing community.
Thames Water said the number of properties in the area most affected by the smell would be reduced by 99%.
Nick Butler, head of the project at Thames Water, confirmed: "The upgrade will significantly reduce odour from the sewage works as well as improving local water quality… the work has to happen, and I'm delighted that all of the people we have spoken to agree with the revised plans to include extra measures to deal with the smelliest part of the works."
Thames Water expects the upgrade to take about three years to complete. It envisages work will begin between April and July next year subject to planning consent.
Joint venture AMK, which is made up of AECOM, J Murphy & Sons and Kier, is the contractor tasked with carrying out the upgrade.