Thames faces £100m penalty over customer service
Ofwat has told Thames Water to return £100 million to customers as a result of its poor performance on customer satisfaction.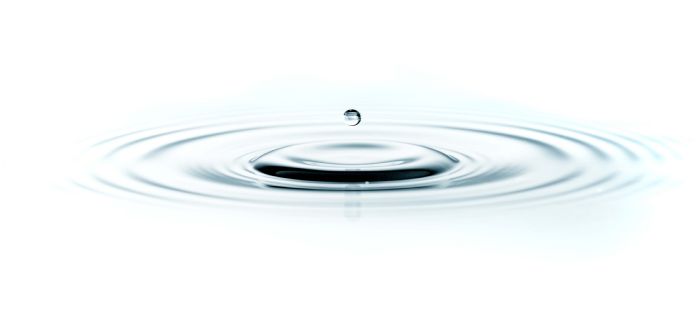 Thames recorded the lowest overall satisfaction score of 4.11 against an industry average of 4.39 in Ofwat's service incentive mechanism (SIM) scores.
Portsmouth Water, Wessex Water and Anglian Water came out as top performers, following strong results the year before too.
The bottom performers were Thames Water and Hafren Dyfrdwy and, with Thames taking last place consistently over four years, it will have to return £100 million to customers under Ofwat's proposals.
The research combines scores on customer satisfaction for handling issues and the number of complaints each company received. The combined figures provide a score out of 100, showing the best water company receiving a score of 90, and worst performers receiving a score of 75 for the year 2018-19.
For the second year running, Anglian Water tops the table, followed by Portsmouth Water, which had the highest proportion of customers who felt their query was resolved.
This year's results also showed improved scores from Welsh Water, with Southern Water maintaining the improvement it showed last year.
Even though Southern Water remains a poor performer, it has increased its score by seven points since 2015. Ofwat said Southern is clearly making progress and the changes it is implementing are being felt by customers as the number of written complaints it receives has reduced by 27 per cent.
Each water company's overall score since 2015 results in either a financial payment or penalty.
Ofwat consulted on the range of payments as part of its 2019 price review draft determinations in July 2019. Including the latest scores, those proposals mean Anglian Water would receive an extra £36 million in its price review settlement, while Thames Water's would be reduced by £100 million.
David Black, senior director at Ofwat, said: "We expect companies to put customers at the heart of their business. Those like Thames which achieve persistently low scores need to give this area of their performance more focus. Until they do so they will continue to face penalties and pressure to pay more attention to understanding and meeting their customer needs.
"Whilst it is encouraging to see the top performers doing even better than last year, we are disappointed to see a drop in the overall average industry score, with the worst performers failing to show improvement.
"We expect companies to benchmark themselves against other sectors and to meet the changing expectations that customers have, including by offering more personalised and digital services. That is why from 2020, we are switching to a new measure ('C-MeX') of customer service, which will set an even higher bar."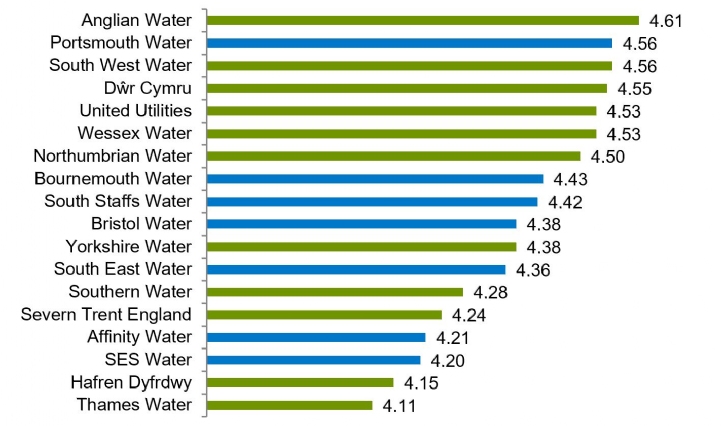 The Consumer Council for Water also warned Thames Water, Northumbrian Water, Essex & Suffolk Water and Hafren Dyfrdwy to improve after they saw a sharp rise in complaints from their customers.
All four companies have been asked to provide the watchdog with quarterly reports highlighting what action they have already taken and what else they plan to do to reduce complaints.
Thames Water, though, has said it cut complaints by 10 per cent since April and that it is now targeting a 20 per cent drop by the end of the financial year ahead of the upcoming launch of a new Customer Charter, which will set out its commitment to customers.
Kelly Macfarlane, Thames Water customer experience director, said: "The combination of these factors over the course of a year created a perfect storm that had an unacceptable impact on our customers. We feel and regret that deeply, and have already taken action to improve service and get things right first time for our customers when they need us.
"We're introducing an industry-leading billing and account management system, are putting more than 2,000 employees through specialist training and are investing in a new website which will be easier for customers to navigate and use.
"These improvements will create the right foundations for us to meet our customers' needs and expectations, whether they are contacting us or self-serving online, and to achieve the targets we have set ourselves of significantly reducing complaints this year and beyond."