Thames engineers keeping services running during coronavirus outbreak
Engineers from Thames Water are continuing to maintain essential water and wastewater services during the coronavirus outbreak.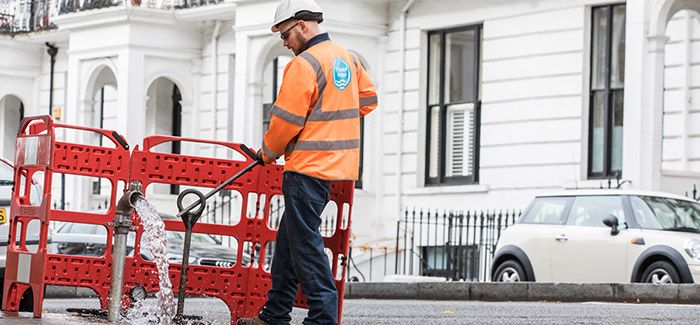 People working in the water and sewerage industry have been identified by the government as key workers. This means Thames Water staff, who cannot fulfil their roles from home, are required to be out working in roads, at water and sewage treatment sites and in the company's control and customer centre offices, in line with official health advice. 
In order to focus on its day-to-day services the company has reduced its non-essential work, such as meter readings. 
Karl Simons, Thames Water's chief health, safety and security officer, said: "We're completely focused on keeping the taps flowing throughout this unprecedented outbreak. Continuing to provide clean water for handwashing and hygiene and taking away wastewater is vital for public health, and I'd like to reassure all of our customers that we've got robust plans in place to ensure we can continue to deliver these critical services. 
"We've been identified as key workers and this is why our customers will continue to see our engineers out in their communities carrying out essential work on our vast network. The health and safety of our employees and customers is always our top priority, and we'll therefore continue to closely follow government health advice as best we can while keeping our pipes flowing." 
You can keep up to date with the latest on how the water sector is responding to the coronavirus outbreak by visiting https://wwtonline.co.uk/tags/coronavirus