Thames deploys hundreds of night-time leak detectors
Hundreds of Thames Water engineers are walking the streets at night to pinpoint leakage from the company's 20,000-mile water pipe network.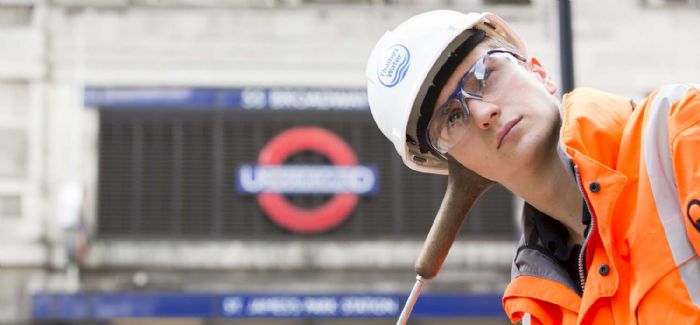 Thames has recruited an extra 600 staff and installed thousands of high-tech loggers after severe weather hampered its drive to stop water escaping from its network this year.
Teams of night-time leak detectors are patrolling the streets hunting for leaks to help meet long-term targets following the severe impact of the 'Beast from the East' and prolonged summer heatwave.
Chief executive Steve Robertson explained that Thames Water was taking a raft of measures to tackle leaks.
He said: "We have hundreds of people every night out on the streets listening for leaks. You have to do it at night when it's quiet – that's how you find them."
As part of its £11.7 billion business plan for 2020-25, Thames Water has pledged to spend £2.1 billion on increasing resilience and reducing leakage by 15 per cent by 2025, with plans to halve it in the longer term. Around 1,500 leaks on average are being fixed every week, a 10-year high for the company.
Teams have an arsenal of high-tech acoustic loggers and electronic sensors to identify leak areas, and then use listening sticks to pinpoint exactly where water is seeping out.
Thames has also trialled satellite imagery, drones and dozens of other new innovations in the ongoing mission, but said "nothing can beat the ear of an experienced leakage detection engineer".
The company has developed new techniques to better predict freezing weather and potential damage in advance, while also trialling innovations to repair pipes from the inside.
"Our ability to monitor and predict the sort of impact we have from the 'Beast from the East' is much better now than it was earlier in the year," Robertson said. He admitted "lessons" were learned so that now the impact of a similar freeze would be "much less".
Earlier this year, Robertson agreed to forgo bonuses for the next two years after the company paid £120 million in rebates to customers and penalties for missing targets to cut leaks. Returns to shareholders were also frozen until 2020 to prioritise investment.