Thames announces partners for new technology alliance
Thames Water has announced its partners for a new alliance which will help deliver its technology services and projects.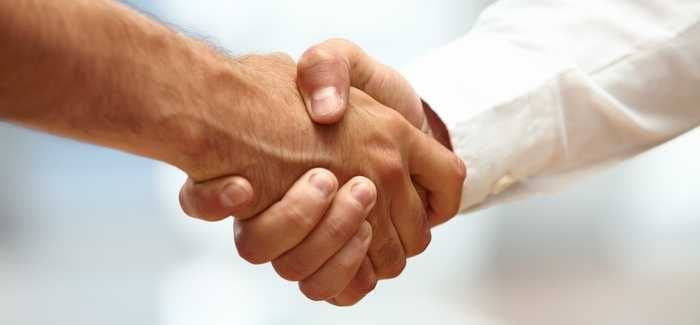 The new Technology and Transformation Alliance will sit alongside the existing eight2O and Infrastructure Alliances, and has been set up to boost water and wastewater services for its 15 million customers across London and the Thames Valley. 
Accenture, Bilfinger, Deloitte and IBM will join the current Thames Water technology teams in a long term strategic relationship. The contract value covering all members of the alliance is estimated at £380M over the rest of the AMP6 period (ending 2020).
Thames Water chief information officer, Neil Clark, who joined the company in March, said: "Creating this new approach to delivering our technology services and projects will help us meet challenging business objectives, achieve our wider transformation programmes, and, importantly, improve the service we offer our customers.
"This formidable alliance will allow us to drive forward innovation in how we use technology at Thames Water, taking advantage of the latest tools and thinking from our world-class team."
The alliance members were selected following an intense procurement process. The alliance will formally come into operation in October 2016 following a period of transition.
The Technology and Transformation Alliance will not only provide all the IT services for the business, it will also enable Thames Water to get the best from the latest technologies, including giving customers a greater choice of digital channels to connect with and using new technologies to help operations teams in the field.
Ian Notley, managing director, Accenture's UK and Ireland Resources Group, and Technology and Transformation Alliance board member, said: "We're delighted to be working with Thames Water and all the members involved in the alliance to help drive the transformation of Thames Water's business through the delivery and implementation of innovative new technology services and projects.
"Through the alliance's combined expertise, Thames Water will be able to drive value from technology in new ways, enabling digital interactions with a new generation of connected customers and equipping employees in the field with the technologies they need to do their jobs more efficiently."
Dave Pickles, managing director, Bilfinger Industrial Automation Services Ltd and Technology and Transformation Alliance board member, added: "We see the alliance as an opportunity to establish a game-changing approach by bringing IT and OT together, and through working closely with the established eight2O and Infrastructure Alliances. In operational technology the alliance will drive business value through a long term strategy, leveraging connected assets in the water and waste water processes."
"We will bring best practice from other industries to manage and make the most out of the overwhelming levels of data, whilst looking to take advantage of technological advancement in areas such as the internet of things and concepts around Industry 4.0. This will enable us to provide platforms and innovation that provides operational clarity to the business and supports the transformation to deliver quality services and high customer satisfaction through to Thames Water's customers. We are delighted to be involved and very motivated to make this a huge success."
Mark Lillie, partner at Deloitte and Technology and Transformation Alliance board member, said: "Today's Technology and Transformation Alliance demonstrates that Thames Water is taking a significant approach to transform its technology platforms, services and projects. The alliance will bring together the experience of a range of global organisations and the latest technological innovations. We look forward to working with the teams involved to deliver long-term value for Thames Water's employees and their 15 million customers."
Jon Bentley, executive partner, IBM Global Business Services UK and Ireland, and Technology and Transformation Alliance board member, said: "The new alliance presents a unique opportunity to drive the digital transformation of Thames Water's assets and operations. To create a truly smart water network the alliance will leverage data to continue developing Thames Water's infrastructure while delivering an outstanding service to the millions of customers who depend on water and waste water services every day.

"We couldn't be more excited by the journey we are embarking on, the chance to work with the two existing alliances and alongside the other firms, all of whom are leaders in their field."