Thames adopts new thinking in sewer upgrade
Thames Water is radically re-engineering an Oxfordshire market town's sewer network to help developers prepare for unprecedented growth.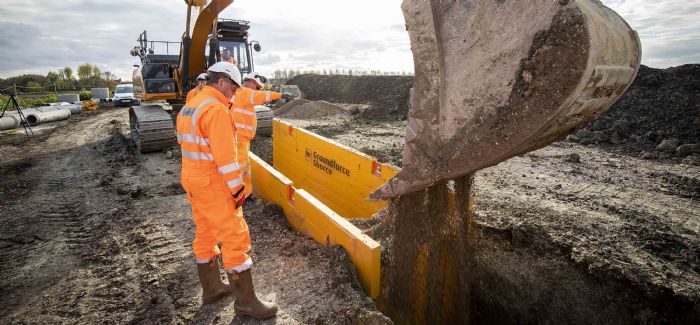 The company's approach will avoid digging up Wantage town centre, protect the environment by reducing the risk of pollution, and save time and money.
The success of this project has resulted in Thames Water taking a more holistic view of other wastewater needs for new developments, with more than £10 million of cost savings already identified across 50 schemes.
Further examples include two projects that will prevent sewer flooding for residents in Benson, Oxfordshire, creating capacity for 850 homes, and Three Mile Cross, Berkshire, rethinking the local pumping station set-up to provide capacity for three developments.
James Hern, Thames Water engineer, said: "We're now working smarter, joining more data together, and clustering multiple developments over a longer timeframe. This will help meet the needs of our developers and customers, and protect the environment from sewer flooding."
Around 6,000 proposed new homes due to be built across multiple developments over the next 15 years could increase Wantage and Grove's population by 75 per cent, greatly exceeding the capacity of the main sewer that runs straight through the town centre.
Thames Water's solution to the problem involved working closely with Persimmon Homes, currently building the area's biggest development of 2,500 properties, and constructing a new pumping station and sewer to divert wastewater flows to the north-west of the town.
Doing this work, due to finish in time for summer, away from Wantage town centre prevents road closures and frees up space in the old sewer for future developments.
Mark Yates, Thames Water project manager, said: "Without a rethink, this would potentially mean a huge one-off scheme to upgrade the sewer or repeatedly returning over the years to increase its capacity. Either solution would entail enormous disruption to residents, shop-owners and motorists.
"As well as avoiding chronic disruption in Wantage town centre, we've come up with a solution that has reduced the risk of sewer flooding as wastewater flows increase over time. In addition, we've saved a significant amount on what it would have cost to increase the size of our trunk sewer, and are providing a major benefit for developers by providing capacity ahead of when they need it."