Thames adds wind power to Crossness treatment works
Thames Water is installing a £5M wind turbine at Crossness Sewage Treatment Works. The turbine, standing at 78.5m high, is the latest phase of Thames Water's renewable energy programme and will add to the energy already being produced at the site.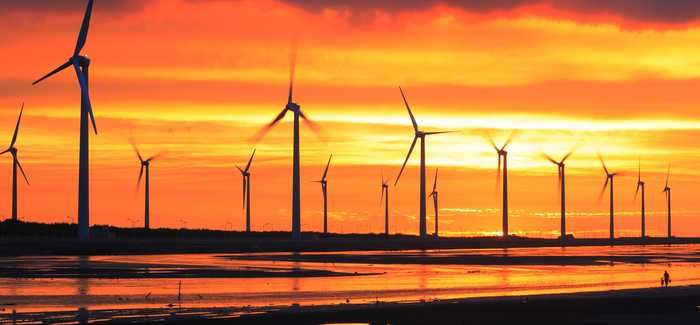 Thames has cut carbon emissions by 12.5% since 1990 through generating its own power
The sewage works, which treats the waste from 2.5 million people, is also partially powered by solar panels and an 'energy from waste' plant. The turbine is expected to generate 2,664 megawatt hours of energy each year, which is equivalent to that needed to power around 800 homes.
Made in Germany, the turbine was delivered to the treatment works in parts and is currently being assembled on site. It is due to begin operating in January.
The turbine at Crossness is part of a wider programme by Thames Water to expand its renewable energy production, guarding against future price fluctuations in the non-renewable mainstream energy markets.
Last year Thames Water produced 12.5% of its total energy needs from renewable sources.
Tim Hockney, Thames Water project manager at Crossness said: "By installing solar panels or erecting a wind turbine we can generate electricity from the sun and wind which would otherwise go unharnessed. This cuts our overall carbon footprint and reduces our reliance on the non-renewable mainstream energy market and its price fluctuations, which is good for us and our customers.
"The turbine has been carefully considered to offer the best position for energy creation, while not interfering with any local television or mobile phone signals, or navigation beacons for London City Airport."
Generating its own power is one way Thames Water has reduced its carbon emissions – down 12.5% since 1990. The company plans to cut CO2e emissions 20% on 1990 levels by 2015.