Task group reports to Ofwat on building water sector resilience
A group set up by Ofwat to consider how the water sector can become more resilient has made ten recommendations in its final report.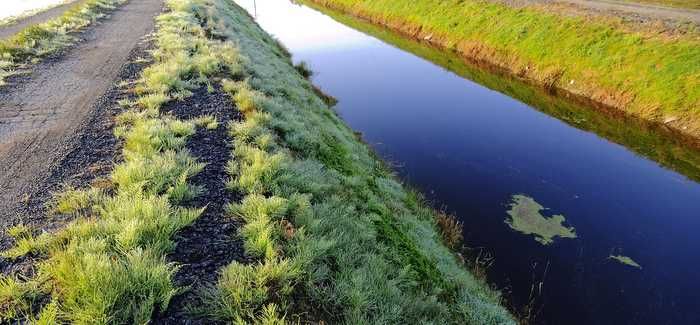 The 'Task and Finish' Group, chaired by Waterwise managing director Jacob Tompkins, was established early this year and its work will feed into Ofwat's ongoing reform of its policy framework for PR19 and beyond. The UK government introduced a primary duty on Ofwat to build resilience as part of the 2014 Water Act, and establishing the group was part of the regulator's response to this duty.
In its report, the group said that a step change was needed to build resilience, with a greater need for partnership with stakeholders and engagement with customers to meet challenges with softer infrastructure solutions. It said that while much work was already being done in the sector to build resilience, this work needs to be better co-ordinated.
The first of its ten recommendations was to agree a shared definition of resilience for the sector. The definition it is currently using is: "Resilience is the ability to cope with, and recover from, disruption, and anticipate trends and variability in order to maintain services for people and protect the natural environment now and in the future."
The ten recommendations are:
1. Agree a shared definition of resilience for the sector.
2. Increase public engagement and education.
3. Ensure clear routes for funding legitimate resilience measures.
4. Ensure coherent planning for resilience at both a national and regional level.
5. Establish wastewater, sewerage and drainage plans.
6. Improve understanding of risk and failure.
7. Ensure services are resilient under different water sector structures.
8. Develop benchmarking, standards and metrics.
9. Ensure existing plans are stress-tested.
10.Establish a water and wastewater resilience action group.
The group has acknowledged that although the recommendations will feed into Ofwat's policy development work, not all of them are directly for Ofwat and some must be acted upon by the wider sector. "It is clear that resilience will not be achieved through simply implementing a set of recommendations. The challenges are significant and it will take many years for the sector to build resilience," reads the report.
Nine of the ten recommendations could be implemented by 2020, the report estimated, with the exception of wastewater, sewerage and drainage plans, which could be expected to be implemented in 2020-25. However, a 'Drainage Road Map' could be produced by regulators within the current AMP period, said the report.
Ofwat needs to present a clearer and smoother pathway for funding "legitimate resilience-building measures" by 2017 in time to inform PR19, and to provide clear guidance on its treatment of resilience investments when it considers business plans, says the group. There also needs to be flexibility to fund innovation against a wide assessment of costs and benefits. At the same time water companies and customer groups must develop improved methods to test customer acceptability of risks and costs.
Ofwat will now consider the recommendations made by the independent Task and Finish Group, although it is not under an obligation to implement them.