Tap water consumption drops
The number of people who choose to drink tap water instead of bottled still water has fallen, according to research by the Consumer Council for Water.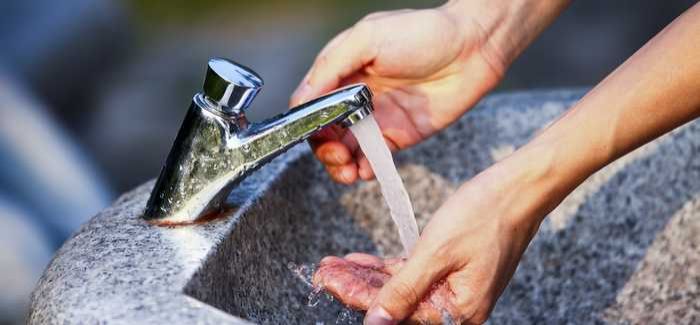 The findings revealed that tap water is most likely to be consumed at home, as was the case in the 2015. However, the proportion of respondents who said they usually drink tap water at home has dropped by around 11 per cent since 2015.
Similar falls were observed for tap water consumption in the workplace (12 per cent) and in cafés and restaurants (11 per cent).
Meanwhile, the consumption of bottled still water was up 6 per cent compared with 2015, to 14 per cent.
Of the 67 per cent of respondents who said that they usually drink tap water rather than still bottled water at home, around 57 per cent said it was because tap water is more convenient for them.
The proportion who believe that tap water is cheaper and better value than still bottled water has plummeted by 22 per cent since 2015. This is despite the fact two litres of tap water is 270 times cheaper than a two- litre premium branded bottle of water (source: discoverwater.co.uk)
The survey also looked at people's attitudes towards using water wisely.
Two thirds (66 per cent) of respondents said that they have made a conscious decision to use less water in the last three years. Only 34 per cent said they had not decided to use less water, a 7 per cent decrease since last year.
CCWater said further analysis showed that respondents who live in the least deprived area, are most likely to say they had made a conscious decision to save money on their water bill (38 per cent).
Meanwhile just 28 per cent of respondents living in the most deprived areas indicated that they have made a decision to save money.
The survey was conducted online between 11 January and 8 February 2016, and the sample consists of more than four thousand respondents across England and Wales.
-This article first appeared on Utility Week.